A "tribute" to Papa Khalid.
When I was struggling to find a job, right after my Masters degree, Papa Khalid already made a name for himself as a recording artiste in Malaysia.
Together with Jamal Manap they formed ASIARASA, and made quite an impact as Malaysia's hot singing duo.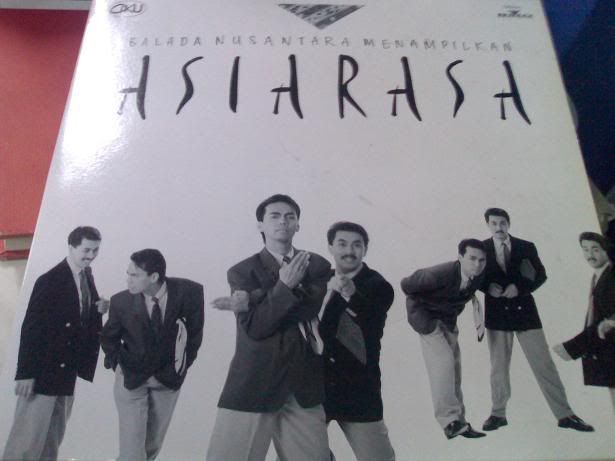 I like the songs in the album which was produced by Manan Ngah of Ciku Records and distributed by BMG.
After that Papa Khalid joined TV3, that's where we met and until today we are really good friends.
I suggested to him to do a 'remake' and 'remix' and make a comeback. With creative perception management to fulfill the needs of today's listeners, who knows it could be a major success.
Papa Khalid dengan imej ala-ala ganas gitu
Today, Papa Khalid is his own boss and collaborates with us on organizing events etc.
He is also my makan-makan buddy and always preoccupied drawing up Programme Running Order with details yang amat sangat.
Baiklah... Kelab Malam Silver Tortoise kini mempersembahkan Papa Khalid & Asiarasa..
Click dan nikmatilah