I'm home for Raya.
Home is where the heart is…
I just love my Sungai Ramal Dalam House in Kajang. It is surrounded by pokok-pokok buah-buahan yang merimbun. Once in a while you'll hear the teriak of the monkeys, bunyi angsa and the birds. The sights and sounds always help me to relax.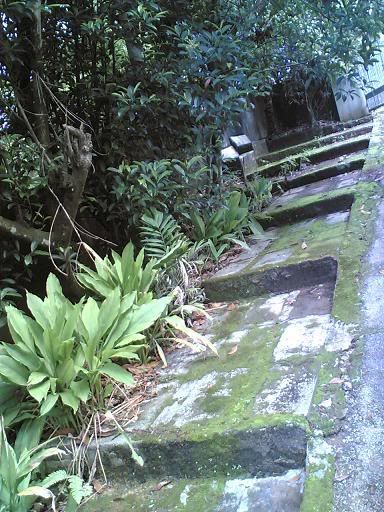 The steps to the house from the dusun.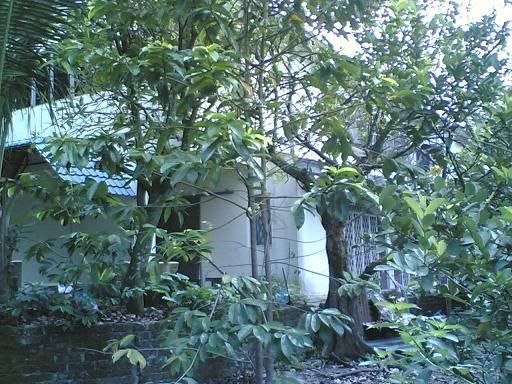 About to reach the house from the dusun.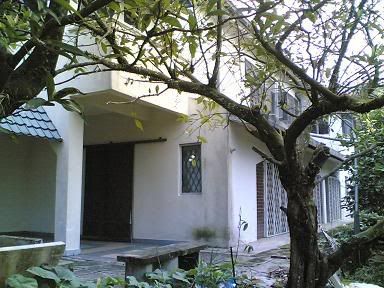 The house..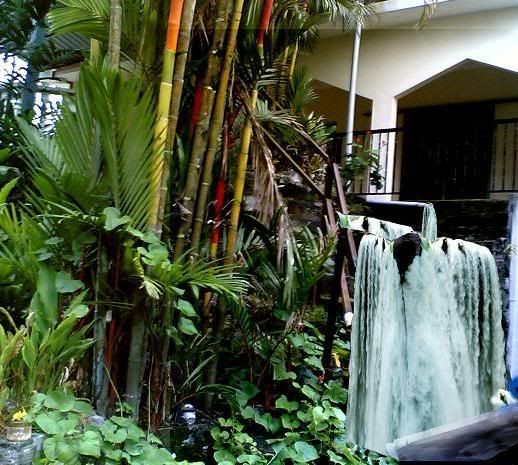 The house with sentuhan creative by my nephew, Syazani.
And our house is not 'pretentious'. You know how some people transformed their houses to look like 'museums' and showpieces'... Our house is just a tempat lepak where we can just be ourselves. We have moved on from the previous stage of perlunya membeli kerusi berkerawang-kerawang, Noritake, Queen Anne and such (sungguh tak larat). Now, we just love to makan kat dapur macam pergi camping. It's just so real.
Dad and his cucu-cucu kat dapur.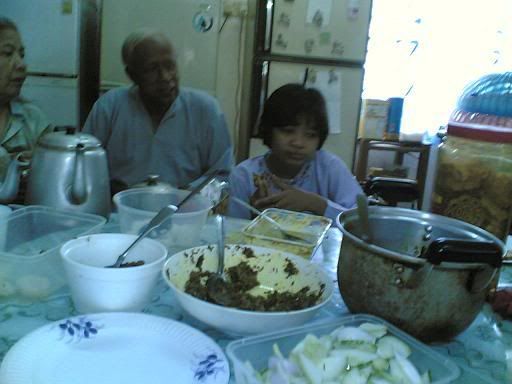 Mom and Dad and Jida.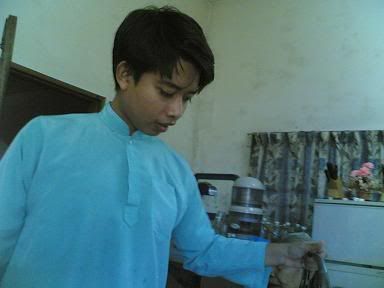 Syaza 'the perfect host' tengah tuang air.
Dakbang and the doctor in the house, Kak Ani.
"Apalah Ami ni ambik gambar mak belum make-up?" "Tak yah make-uplah mak, dah cantik dah, natural beauty mak"
So where will you find the whole Sulaiman family on Raya Day? Kat dapur 'mengulang' makanan (Mengulang is mom's term for sambung balik makan) with the TV on and the cats enjoying their meal outside.
The cats love to merayau-rayau. Here are yang malas nak jalan dan lepak kat serambi.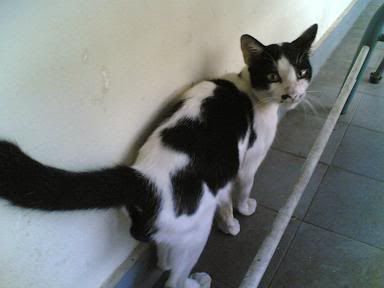 I'm thankful to Allah that I still get to beraya with my parents who are in relatively good health (after various visits to IJN – dad, and Ampang Puteri – mom).
And I get to learn lots of new IT stuff from my IT savvy nephew, Syazani, an MMU undergraduate majoring in Creative Multimedia.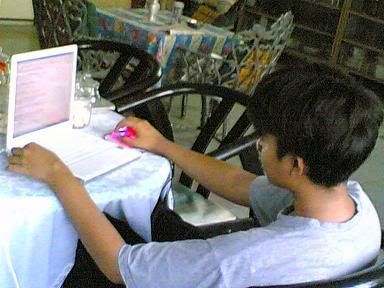 Syaza tengah gerudi my laptop.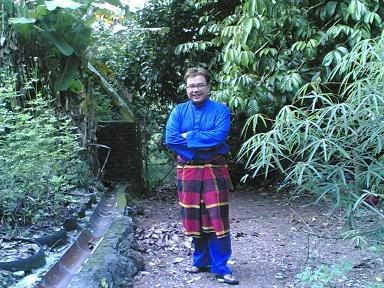 Posing kat pokok-pokok.