There's something about Perak…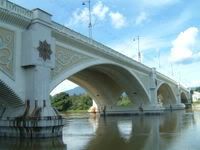 I studied in
Perak
(Kuala Kangsar – one of the best years of my life, studied at one of Malaysia's best schools -- MCKK).
My clients are in
Perak.
I re-discovered my life (very recently and enjoying it) in
Perak.
And there are lots of other nice things (tapi tak boleh cakap dalam blog ni… biarlah rahsia) that happened and are happening in the state of
Perak.
---
And the latest, I now found a great tempat makan in Ipoh -- Restoran Bonda – a great place yang hidangkan makanan Melayu. Makan sedap like Ikan Masak Asam, Pucuk Paku and all those things that out nenek and wan would masak.
The décor menarik. On the walls ada gantung LPs of the 70's, ada Azean Irdawaty, Boney M, Olivia Newton-John and ABBA.
Last night, we (me, Razin, Jugek and Nahar) entertained our clients and friends from Universiti Teknologi PETRONAS there. Where is Restoran Bonda? It's about 50 metres in front of Hotel Excelsior.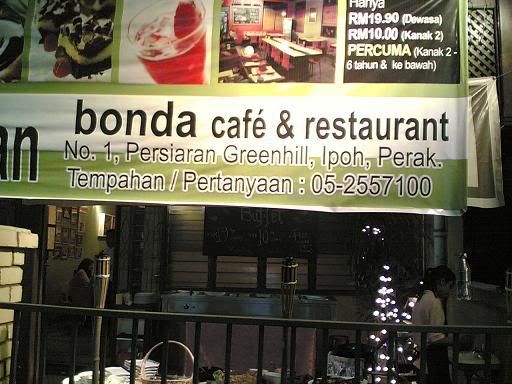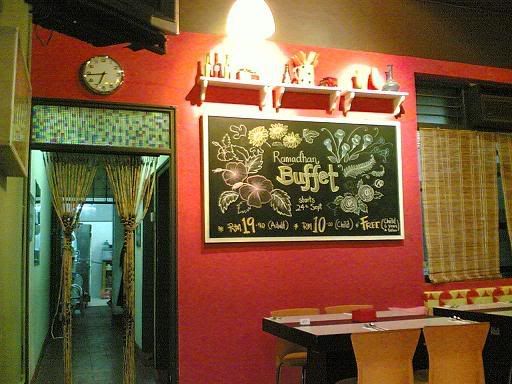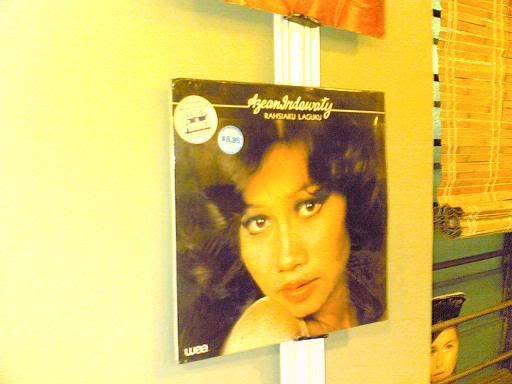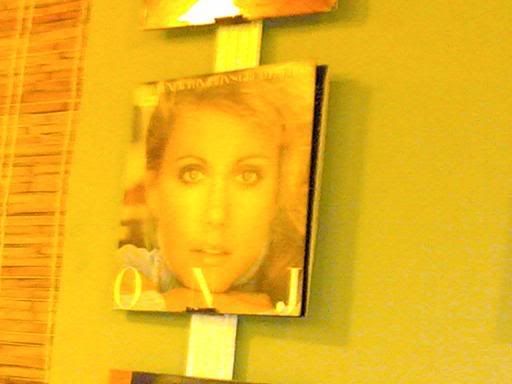 Razin and Zairee tunggu waktu buka puasa.
Before that we had meetings with our clients in the morning and afternoon. And when all habis at 4pm, we didn't know what to do to kill time before buaka puasa. And someone came up with a great idea … "Jom pergi visit Kuala Kangsar, beli pau Yut Loy". And we went, and at 5pm, as usual pau dah habis and then we drove in front of the Malay College grounds (always sayu and megah bila tengok the Big School, Pavi and the big tree). We also went and lepak kat Ulu Kenas and tengok air yang mengalir tenang.
Perak is Pure Magic…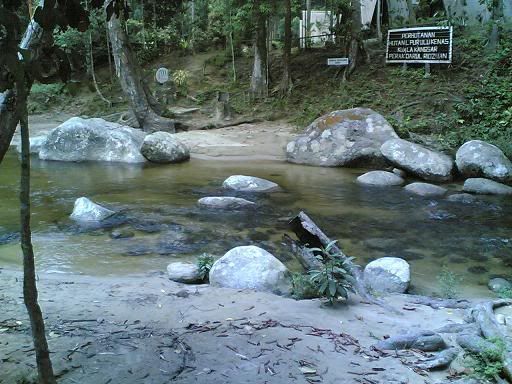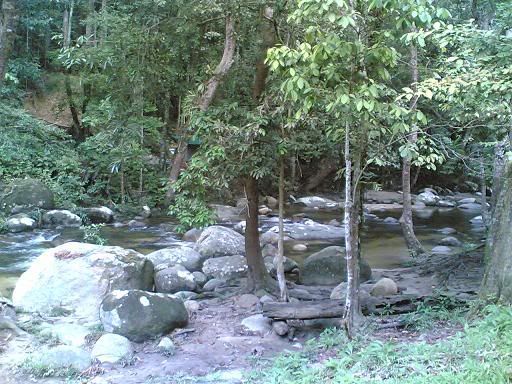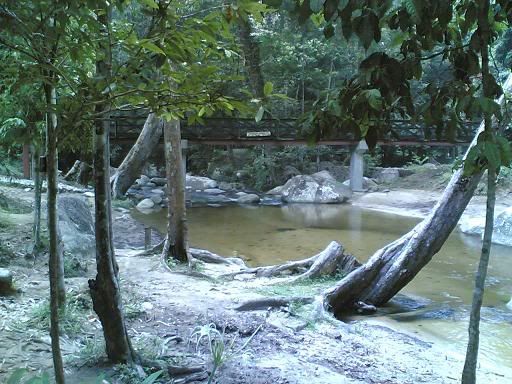 Nahar, Jugek and Razin menahan lapar dan dahaga
Before balik, we singgah kedai biskut. Beli biskut kuih bunga, biskut yang macam lutut orang tu (roti kering) and biskut kismis.