Be a versatile emcee…
It's 2:20 pm.
Thirsty… thirsty.. Just conducted training for the Marketing Communications team of The New Straits Times Press (NSTP). The "Be a Versatile Emcee" workshop was tailor made for the marcomm staff of NSTP so that they will excel as emcees in trade shows and carnivals.
The workshop was so much fun as the participants were given 6 scenarios, from formal to casual to functions involving royalties and leaders of the nation and they had to prepare their own scripts and deliver them. Ian recorded their presentations and the best part was when we played the visuals. They loved it because they were able to see their strengths and weaknesses.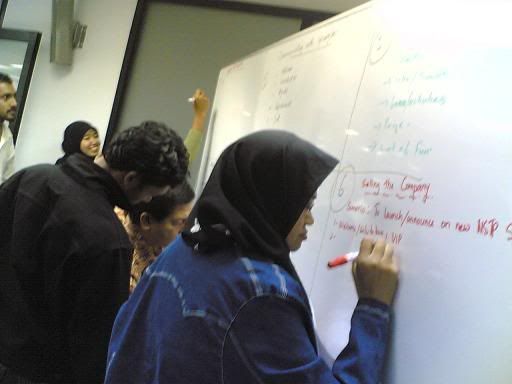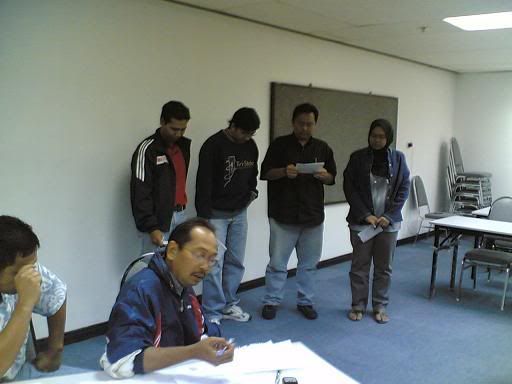 Now I want to zzzz sampai waktu buka puasa. Yer makruh… tau…