Mata Raya Jam Raya…
Today Mar came to the opis pakai jam raya and contact lens raya – aqua blue beb.. jangan marah… At our opis, buatlah apa nak buat… nak pakai kain pelikat ker, nak terpeleot ker… janji kerja jalan dan clients dapat the best from us.
Sebab 'ulat dan cacing creative' dari dalam badan perlu channel untuk keluar. Baru creative outputnyer.
So Mar Izwan… pheeeweeet.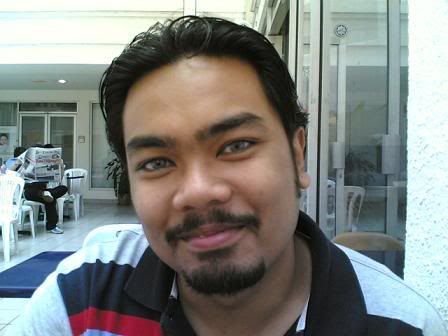 Cekem tak nak tukar contact lens hazel ke purple ker?