HIKAYAT PUTERA TSU HAI-MEE, PAK SEDARA PUTERA SHAZLAN
"Buku ajaib, buku ajaib, bagaimana saya boleh bahagia untuk sepanjang hari, eh bukan, sepanjang tahun, eh bukan, sepanjang hayat...cakaplah buku ajaib, cepatlah..cepatlah"
"Awak boleh bahagia, tetapi awak perlu berkorban...pergi cari kebahagiaan sendiri lor...."
"Alah....."
--------------------
It was a very hectic Saturday.

Early in the morning, 2 recordings of Perspektif Kita, then went to Dangsuria's house for Sara's birthday, and later, tengok wayang dengan Samson and Roul.

Cerita – Iron Man. Good reviews and highly recommended by my friends but I berdengkur the first 45 minutes.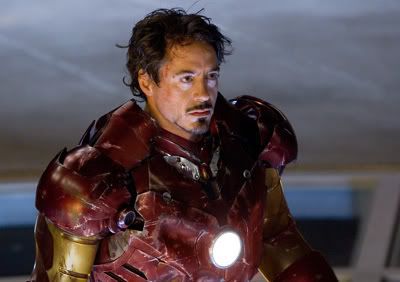 Roul and Samson who sat on my left and right siku I (I rasa, adalah 8 kali kena siku depa dua orang sebab I snore macam nak rak).

It was Roul's idea to see this movie after he suffered from a chronic sugar crash. Next time if he consumes lots and lots of sugar, I will not go along with his film-go-see recommendations. I'll just stick to Rahmat's recommendation.

But I must say, the visuals were so engaging – my nephew would love this movie (and Jef loves this movie too) but me, being not a sucker for adult-transformer kind of movie rasa movie ni amat tidak orgasmatik-rekticulum.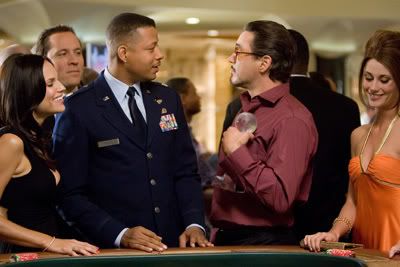 To be fair, I recommend you to see this one and I will just stick to period-epic movies.

Iron Man is a 2008 superhero film.

It is b
ased on the fictional Marvel Comics
character Iron Man
.

Directed by Jon Favreau
, the film is about Tony Stark played by Robert Downey Jr,
a billionaire industrialist
who is captured by terrorists in Afghanistan.
Ordered to build a missile for them, Stark uses his resources instead to build a powered exoskeleton
to make his escape.
Returning to America, Stark improves his armor and becomes the technologically advanced superhero Iron Man.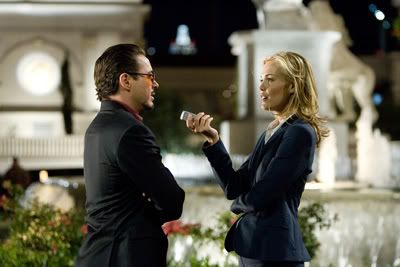 Gwyneth Paltrow
plays his personal assistant Pepper Potts.
Later Stark discovered that his business partner, Stane has been "dealing under the table" to both sides in the conflict in Afghanistan.

Faced with the realization of what his company has done, Stark dons the power suit and flies to Afghanistan, to rescue innocent people.

The rest, you tengok lah sendiri... so hero hero punyer story. I tak larat.