Addicted to "The Legend of Suriyothai"
I have been watching it over and over again.
It is not a new movie.
It was released in 2001.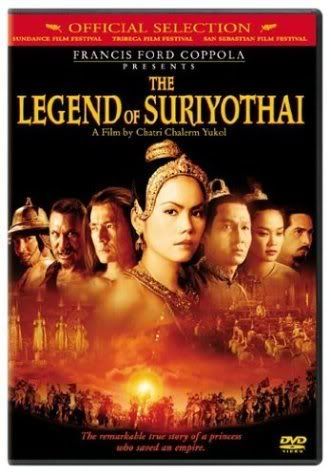 I somehow managed to get it only recently, thanks to my buddy Faisal who was on holiday in Penang and got it from his 'kaki'.
I just love the 'culture' in the movie.
The Legend of Suriyothai is a Thai film directed by Chatrichalern Yukol.
It is about Queen Suriyothai of Siam.
She died in a battle in 1548 against Burmese invaders.
Taking her battle elephant in front of the Burmese army, Suriyothai sacrificed herself to save the life of her King Chakrapat and his kingdom,
The film follows the dramatic course of the life of Suriyothai from her adolescence to her death.
It presents a young woman of minor royal standing who has strong opinions and a great deal of self-determination.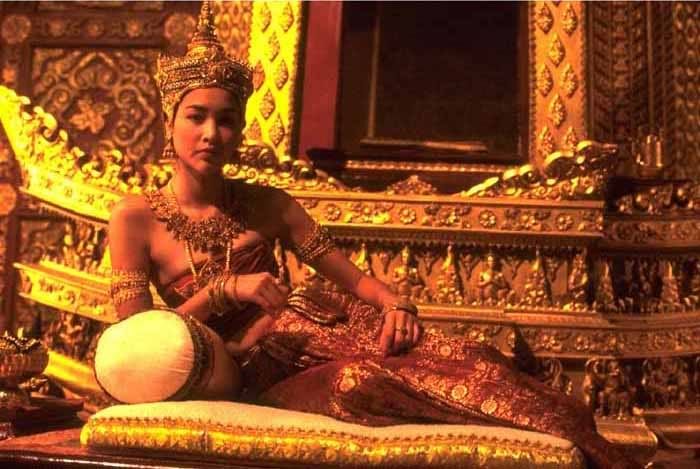 She loves Lord Piren, but is promised to Prince Tien, the son of the second king of the realm.
In an attempt to escape a marriage she does not want she runs away and is captured by the principal king who explains the possible problems her marriage to Piren might cause to Siam.
For the good of the kingdom, she marries Tien to keep peace in the royal families.
From this point on she remains loyal to the man she likes but does not love, and is far from being his puppet.
I am not going to tell more -- just watch the movie on DVD.
The film was financed by Queen Sirikit.
It was said that the film was originally the idea of Queen Sirikit.
Because Thai schools no longer teach history with the same detail that they once did, the Queen wanted the Thai people to have a better understanding of their history and felt that a motion picture would be a good way to accomplish this.
I say, Malaysia should do something like this...
Waiting for Rahmat to recommend me more movies like this....