ORANG ARAB SESAT DAN ORANG LAPAR DI MELAKA
PERTAMA
Prof Dr Norfadzilah and her colleagues were great hosts.

We really enjoyed ourselves at the UCSI Media Nite on Friday Night.

Azean won the best belly dancer award and 3rd prize in the karaoke competition.

I won the best dressed male and 1st prize in the Karaoke Competion. I sang Sudirman's Joget Kenangan Manis.

Enjoy the pics... Yeah... dressed to kill brader...


Nazri, Me & Samson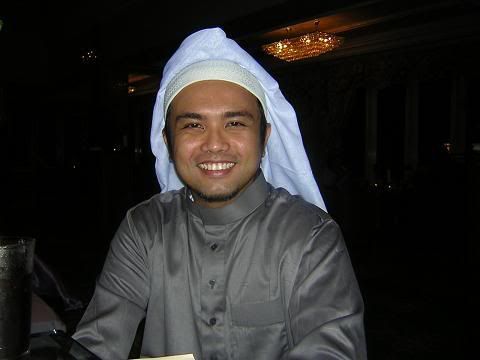 Samson
Doria & Azean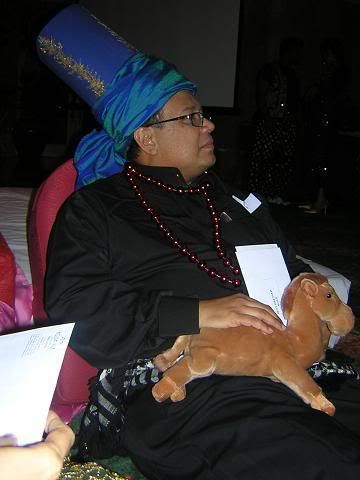 An exhausted 'Arab'
Me & Joanne Kam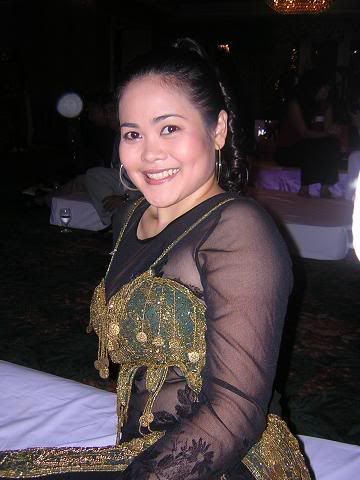 Azean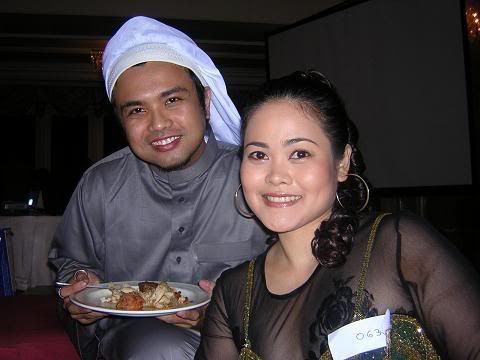 Samson & Azean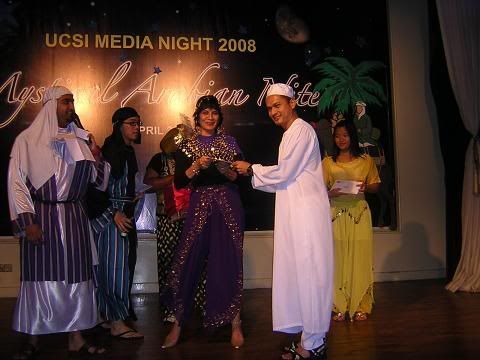 Nazri receiving the cabutan bertuah from Prof Dr Norfadzilah Hitam
Kam, Azean & Adilah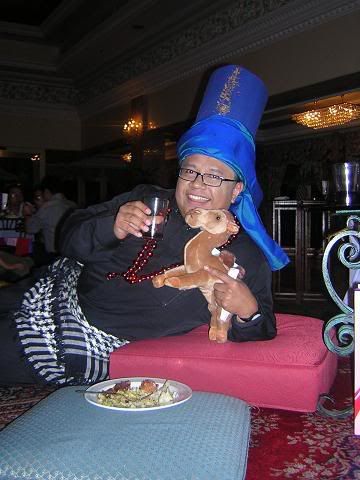 Midnite at the Oasis with my camel
----------------------------------------------------------
KEDUA
Petang Sabtu, me, Samson and Roul went to Melaka makan kupang, lala, ikan, udang dan ikan fresh..
The Umbai / Serkam / Pernu stretch memang best dengan seafood.
And we all increased our Cholesterol intake...
Otak-otak
Ikan 3 rasa
Kupang rebus
Lala Sweet & Sour
Ikan pari bakar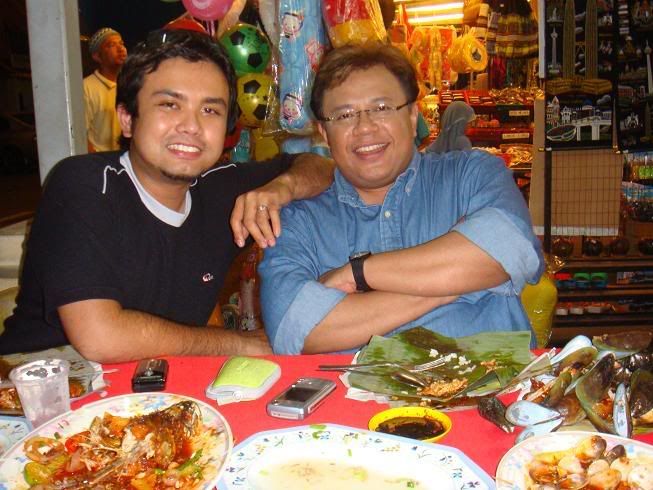 Samson & Me tersandar kekenyangan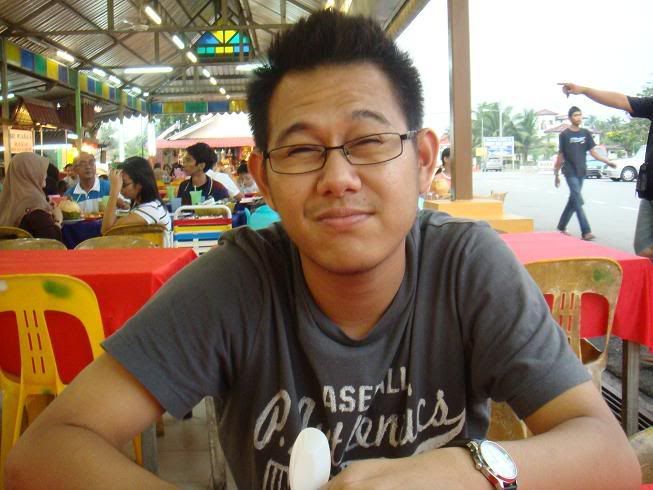 Roul
Bila dah kenyang, tahu pulak takut gemok!!!
So we went for a light exercise and jenjalan kat Jonker Street mencuci mata...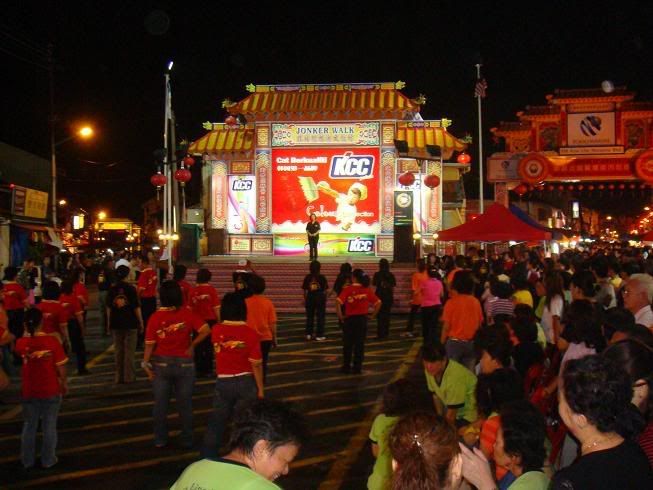 Dancing Queen
Stroll
Lorong
Pier