ENTRY ENAM HARI
Yes... guilty.
Been traveling and the mobile internet amat menyeksakan.
As such I am posting entry untuk 6 hari sekali gus.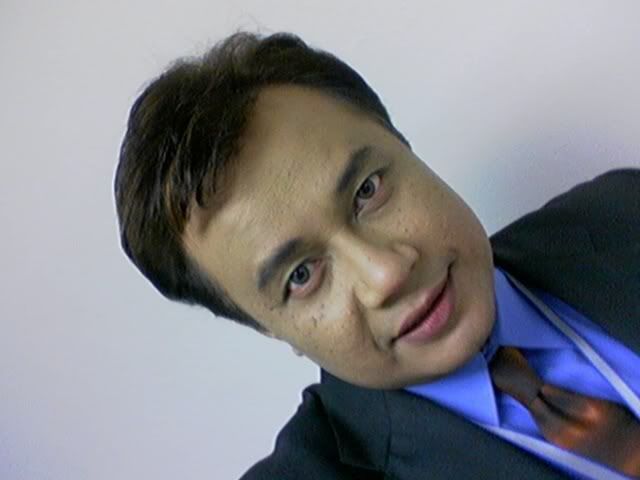 May 1, 2008
Arrived home from Bukit Tinggi around noon.
After sending dot-dot-dot to do her second lipo-suction , I went with Reed & Azman to change the non-functioning modem at Digital Mall.
Now everything is OK. 3G ker 3.5G ker, lembap yang amat... ador...
Today also, I was 'surprised' by Jef...an early birthday gift.
The following picture says it all. I cried... beautiful thought and gesture indeed...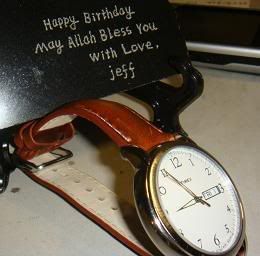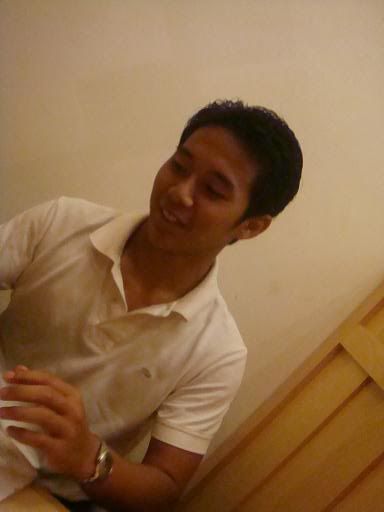 Jef

April 28 to May 1, 2008
Darius, Rozy, Me, Zaiful, Ali, Jackie, Azman, Mar, Azean & Wan Zul were in Bukit Tinggi for a Brainstorming Session to come up with a strategy to spearhead AWANI to greater heights.
Bukit Tinggi dulu udaranya nyaman dan suhu ala-ala macam Portland Oregon masa Spring. But now, panas yang amat.
The gambar-gambar di bawah adalah from Azean's camera -- relaxing at Colmar Tropicale, Bukit Tinggi, lepas memerah otak dalam brainstorming sessions...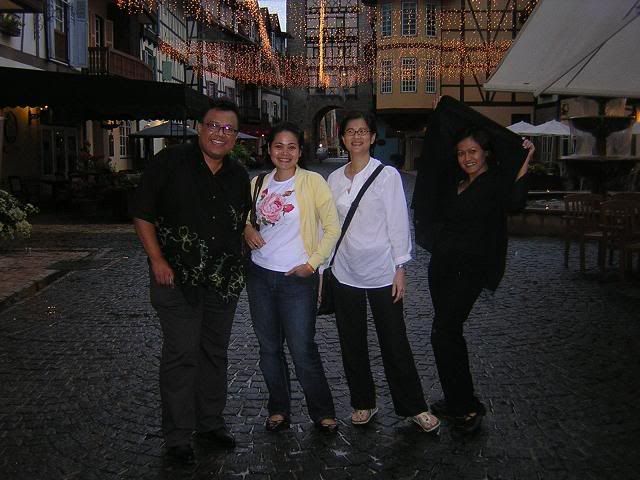 Me, Azean, Jackie & Rozy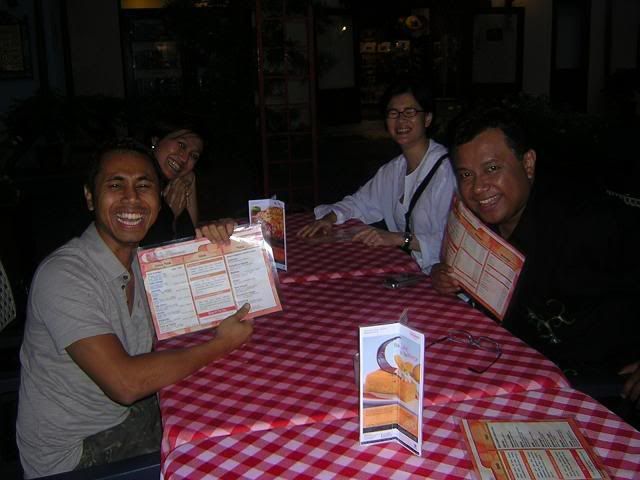 Azman, Rozy, Jackie & me
Me & Azean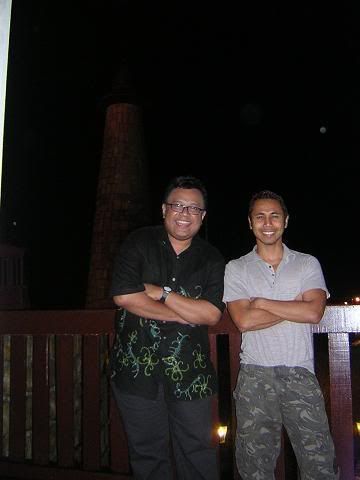 Me & Azman
Azman: "Susu ni snore terok....Keji...Hello...Hello"
Apr 26, 2008
Jef dropped me at the airport (KLIA) at about 3 pm after we went to get the HSDPA 3.5G Mobile Internet USB Modem at Digital Mall – now I have fast speed broadband anywhere, even while in a moving car.
Oh yes, me, with so many things on my mind, has resulted in Jef having to make a turn back to KLIA after I called him and said,

"…Sorry, but I tertinggal jacket dalam kereta. Can you turn back. I'll wait at the place where you dropped me…"

"Haha, ok…"

"Well, Raikkonen, make sure you take care of the car while I'm away for the seminar at UUM in Sintok…"

"No worries…"

So my Suzuki Grand Vitara will be spending the night at Felda Sri Serting, Bahau as Jef will take the Pearl White Love of mine to see his folks – lama sangat tak balik kampung, said Jef.
I will get to see the car again tomorrow night when Jef picks me up at the airport at 1020 pm.

---------------

While waiting for the flight to Alor Setar, I bought an interesting book, "Mavericks at Work – Why the most original minds in business win" by William C Taylor and Polly Labarre.
I can really identify with this book.

"Mavericks at work" is about this: In an age of hyper-competition and non-stop innovation, the only way to stand out from the crowd is to stand for something truly original.
The authors offer a bold new line of sight into the future of business and exciting new answers to the timeless challenges facing leaders in every field:
how you develop a good strategy,
how you unleash new ideas,
how you connect with customers,
how your best people achieve great results.
Who are the mavericks?
They are internet banks and gold mines, fashion retailers and funky sandwich shops and lots more. Their success demonstrates that:

Being different makes all the difference.
Sharing values beats selling value.
The company with the smartest customers wins.
Nobody is a as smart as everybody.
Character counts for as much as credentials.Great leaders are insatiable learners
------------------
As soon as I arrived in Alor Setar, UUM's Idzwan, Iwan, and Hadi picked me up at the airport.
They checked me in at UUM's EDC (I must say, it is better than some 4 star hotel in KL).
After that, together with Ismandi, we headed to Kuala Perlis untuk makan ikan bakar and udang and sotong. Yummm...
Iwan Hartawan & Ismandi
Idzwan, Me, Hadi & Ismandi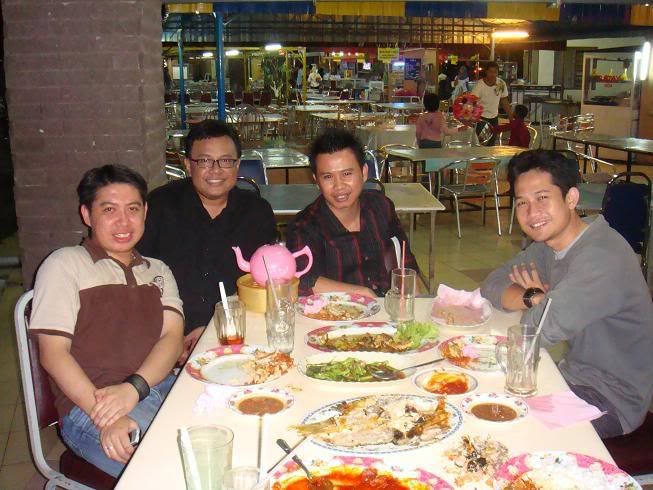 Idzwan, Me, Ismandi & Iwan

Apr 27, 2008
I enjoyed myself during the 'Communications: Experience sharing' session with the staff and students of UUM. An interesting group of people.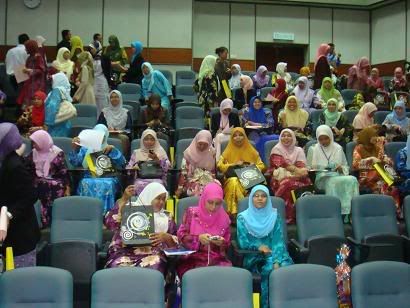 Participants getting ready for the Communications Experience Sharing Session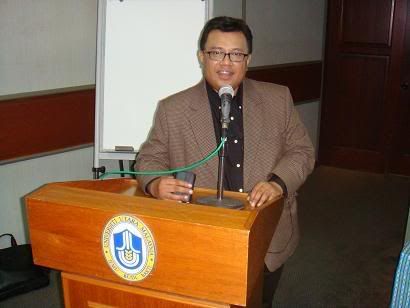 Me