SPARKS
It has been a hectic week -- and I can still smile!
Meetings, promo shoot, planning and crazy deadlines and I think I am going to collapse soon -- demam dah.
But there were bright moments, fun times and promising future.
Looking forward to relax over the weekend.

Tonight, dinner with Rahmat and surely there'll be lots of updates on the happenings in Cannes.
Photos for the week:
Interesting discussion on Creating Jobs for Grads on Sudut Pandang hosted by my buddy Kamarul Bahrin Haron with YB Ahmad Maslan (BN-Pontian) and YB Nurul Izzah Anwar (PKR - Lembah Pantai) on Thursday, June 12, 2008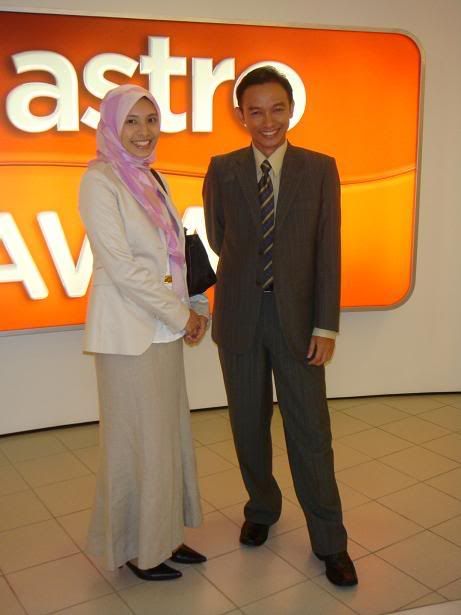 Ashwad came over to my 'sanctuary' at Dorchester, Plaza Damas with _ _ _ _ _ _ _ .