SHRINK FOR HIRE

Please be nice and allow me to write a few lines that will not make sense. I need to have a few minutes to massage my brains in my lunatic dome so that I can come out sane and make great decisions. That's my only vice. I don't drink, don't smoke (but I do other things... pheeweet). Please... pretty please... Mommy please.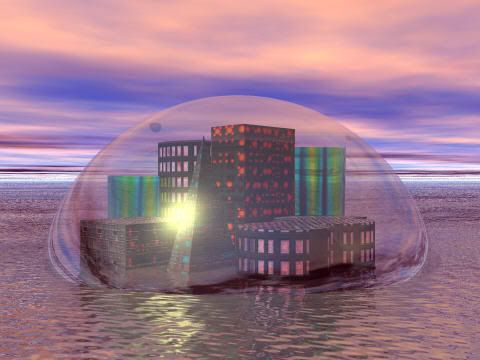 ***************
To all part time unqualified shrinks out there -- Want to enrol me as one of your 'fun' patients?
Coz Azman Baywatch and Pat Ahmad macam dah give up jer managing me -- the insecure, fragile but extremely nice humanoid who will turn very sexy in 3 months lepas jogging and exercise yang memenatkan.
Last night, my two exhausted shrinks together with me and Jef had a wonderful dinner at Victoria Station eating pieces of dead cows cooked ala masakan bekas penjajah kulit putih.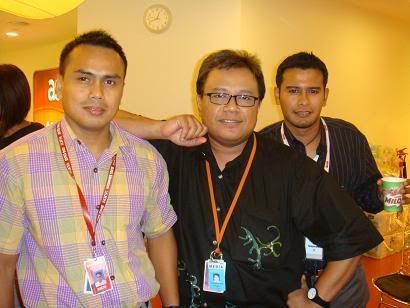 Pat, Me & Roy
Later I took them to my new hideaway at Dorchester Service Apts, Plaza Damas.
Their task -- to help me divorce myself from Panadol. They failed.
***********
Anyway, today I want to recommend eating places yang best:
There is a place called Asam Pedas at The Curve. The Asam Pedas was so so. But you have to try the Rendang Tok. Sedap giler.
And there is a nice restaurant, Zen on the top floor of Pavilion. I think Zen ni sedara-mara Secret Recipe. Try the Strawberry Trifle.
*************
Lately, I am more and more afraid of heights. When I drive, kalau naik jalan yang bertingkat-tingkat, i will sweat. Dulu tak ada. I told Jef, Azman & Pat about it -- my previous shrink said it's acrophobia -- banyaklah sangat. They just looked at me and gave me the wadda _ _ _ _ look and smiled (at least they smiled.. if not... get out!!!)
And kalau I stop at the traffic lights, my brains and view tak stop and terus penetrate windscreen and move at the same momentum sebelum kereta berhenti. Ini sakit apa plak?
***************
Ok security guards, open the door please, I want to get out of this dome, as the aircond is not functioning and my hair will turn frizzy.