Talent

It's 3:40 am – Sunday morning.

I just got back from band practice.


Where?

Penthouse, MCOBA Building.


What band?

The Band yang dianggotai oleh old boys of Malay College Kuala Kangsar – yes we play the guitar, drums, keyboard and all… and still keep our day jobs.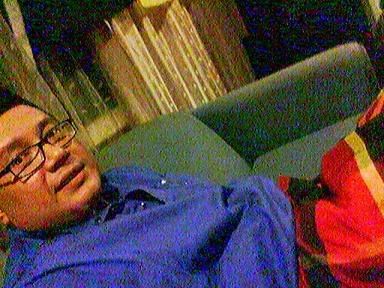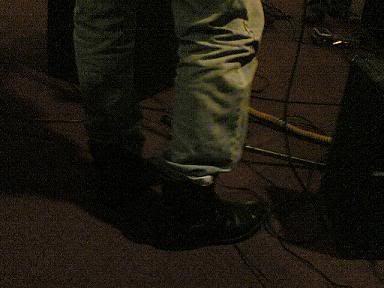 And my role?

Penyanyi. I'll be singing one song with the band at a gathering, 2 weeks from now. There are other singers too, and they are darn good!! All old boys.


What song?

My song = Irwansyah's "Pencinta Wanita"


What is the occasion?

The Malay College Old Boys Weekend (OBW) at MCCK on April 27-29.


What do we do at this OBW?

We give career talks, exchange ideas, play games and strengthen the bonds between the old boys and the present boys of MCKK.

It's more like the old boys 'giving back' to the school, membalas jasa mana yang boleh dalam pelbagai bentuk, as the school has shaped them into 'beautiful' human beings.
But most of all, yang best tu, jumpa balik old friends yang dah macam adik beradik. Mana tidak, we shared almost everthing from tooth-paste to selipar jepon to our inner most secrets -- jeng jeng jeng.

---------

And before the 'jamming' session I emceed the wedding reception of Tuan Haji Hamzah Abd Majid's daughter, Johanna Hamzah and Rafael Darus at Sunway.

Tuan Haji Hamzah has a beautiful family. They are nice people.

His good friend Tuan Haji Hanafiah Yunus was there to help out.

If you are my age you would remember Bakat TV on RTM in the early 70s, and Hanafiah Yunus was part of the famous Jasmin Trio. Hanafiah was and still is a great singer. I can still remember his rendition of 'Knock Three Times' on RTM zaman Black & White.

Hanafiah married another contestant on the Bakat TV show – the very talented and beautiful Rohani Aziz.

Puan Hajah Rohani is still as beautiful as ever.

They have an intelligent daughter -- my student a couple of years back at MIIM, Emy.

The wedding reception went smoothly and it was fun too as the guest singer was the great Adibah Noor. That woman sure has presence. And the voice? Simply merdu to the max.