Birthday party for Mokciknab
They all came... Bestnyer...
Celeman (Prof Madya Sulaiman Ghani), Dr Norwani Nawawi, the researchers from the International Institute of Design Excellence (UiTM) , Mariam of Patimas, Zahidi Carpet Int'l, Abang Poelese (Tengku Hashim) and the rest of the gang came to celebrate Mokciknab's birthday party at our office in Kelana Jaya.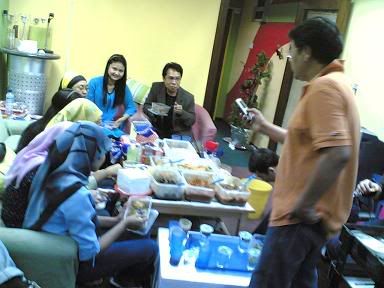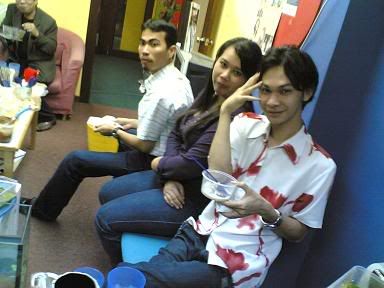 Pagi-pagi lagi Rizal and I pergi beli bembarang and Papa Khalid ambik the famous Kak Limah's Nasi Lemak, sotong masak hitam, sambal sardin, sambal ikan bilis, dan serawa durian.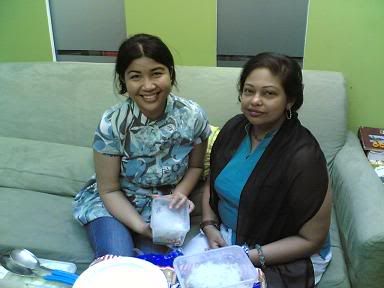 We sure missed Razin and the other half of the NRSB family. They are in Brunei and Tronoh sebab ada kerja.
Don't worry, we'll have another celebration with them...