Launch of Madam Chair
I was the emcee yesterday.
The event – the launch of Berita Publishing's latest magazine, 'Madam Chair'.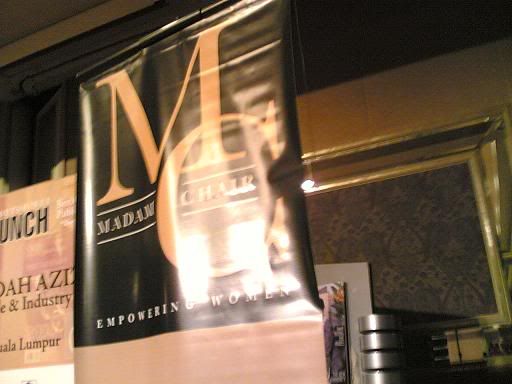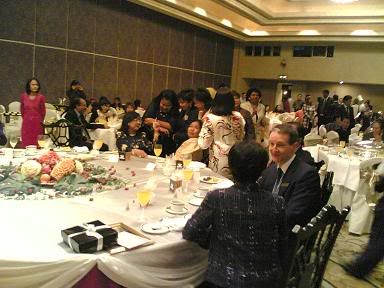 Dato' Seri Rafidah Aziz was the guest of honour.
Many of Malaysia's important and successful women were there and it's good to know that many of the people that I respect and admire who are also my friends are on the 'list'.
Had a great time meeting Sharizan Borhan again after lama tak jumpa.
Sharizan and I
Also kengkawan -- the great Yasmin Ahmad (of Sepet & Gubra and those great PETRONAS ads) and journalists that I respect --- Datin Rose Ismail, Fatimah Abu Bakar, Aishah Ali, Zaini Zainuddin, Charles Raj, Hisham Harun, Muharyani and lots more.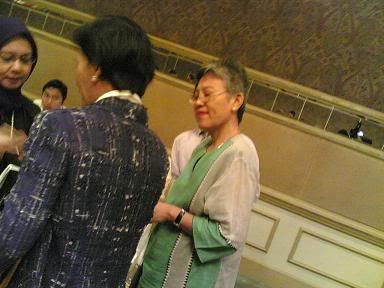 Datin Rose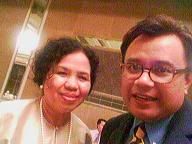 Aishah Ali and I
Fatimah Abu Bakar and Yasmin Ahmad
Kak Fati lagi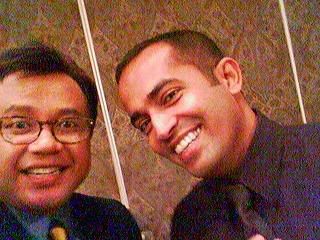 Me and Gary Thanasan
And finally met Ruby of the TKCOGA-MCOBA connection.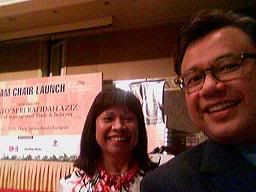 Ruby and I