Congratulations Wawa and Teratai
Congratulations Shazrul Azwa & Teratai Edithy.
The wedding reception yesterday was great.
Had a good time with budak-budak Kolek yang lain.
The MCOBA boys were there in full force.
We had a great time bercerita memanjang with Morkymoqq & Milla, Papa Khalid, Abang Poelese, Azli, Kichi, Bulet and the rest of the gang.
Milla & Moqq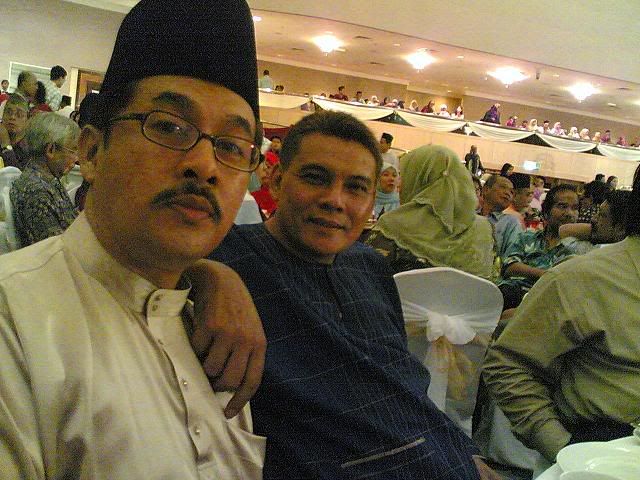 Papa Khalid & Tengku Hashim a.k.a Abang Poelese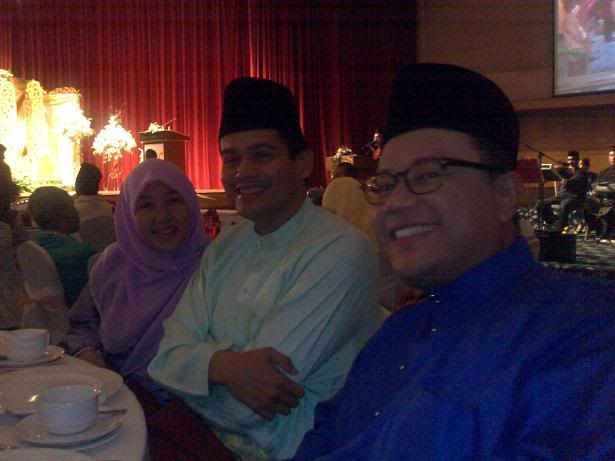 Me, Moqq and Milla
Also finally got to meet Wawa's sister Nadia. She comes to this blog once in a while. BTW Nadia, great speech.
I'll upload the wedding pictures here once I dapat from Papa Khalid's camera.
Cheers.