Our weekend get together
It was a blast!!!
Our weekend get together at Holiday Villa Apartments, Jln Ampang was so much fun.
As usual, we cooked.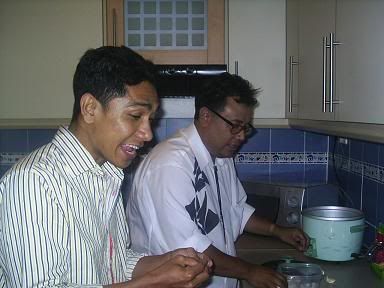 NK jadi Chef Director
Bawang putih bawang merah
Tak laratlah makan kat kedai mamak , balik-balik goreng-goreng, roti telor, teh tarik, nescafe kaw ...macam dah tak creative langsung – introducelah something new...
Anyway, we had a fun time shopping for bahan-bahan masak at Great Eastern Mall and the rest = history.
Shazwan, Rizal and NK tolong potong-potong bawang.
Rizal memotong-motong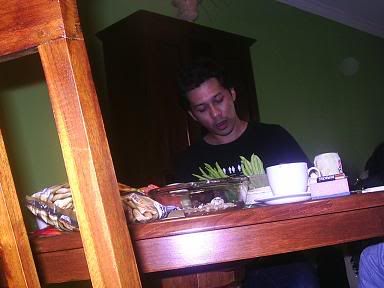 Shazwan meracik-racik
Mokciknab siapkan 'yoghurt extraordinaire'.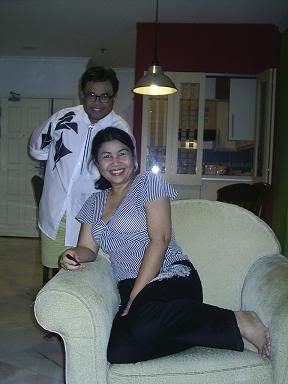 Mokciknab posing selepas letak 4 sudu garam instead of gula dalam yoghurt.
Papa Khalid bawak Kak Limah's specialities --- see below:
Serawa Durian.
Sambal Ikan Bilis.
Sotong Masak Hitam.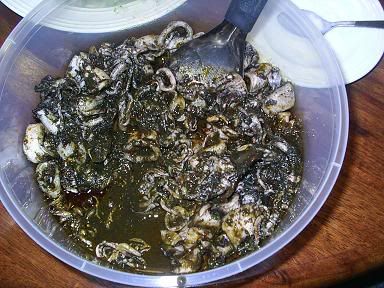 Yang best sekali —- the great company.
Yang hadir -- Mokciknab, Papa Khalid, Abang Poelese, Rizal, Shazwan, Ian, Nadia, NK Anuar, Morky Moqq, Milla, Kichi, Razin, Jugerk, Bobot, Kuntum .
Cekem came on the second day -- lepas tu hilang selepas meninggalkan Pink Lemonade.
And a couple other guests yang identity tak leh reveal – suka hatilah...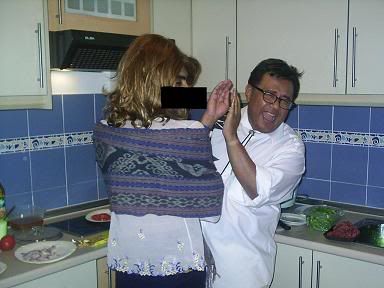 Trying to defend myself from gomolan Datin Gersang.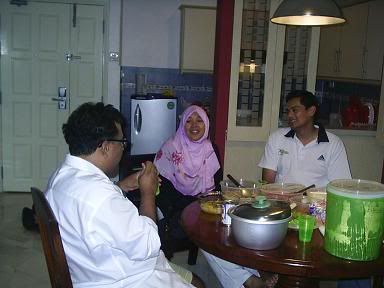 Me, Milla & MorkyMoqq.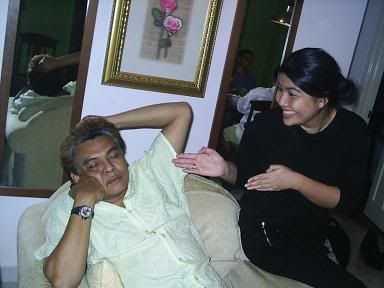 Tengku Hashim & Tengku Elida (kekenyangan?)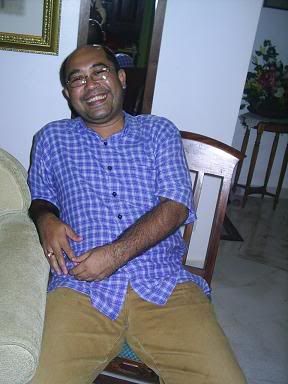 Jugerk
Milla, MorkyMoqq & Kichi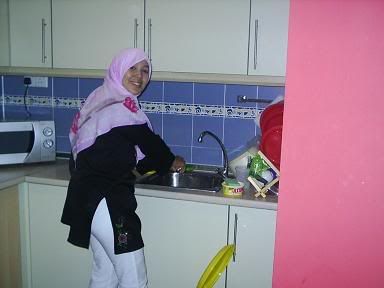 Milla tolong basuh pinggan kertas...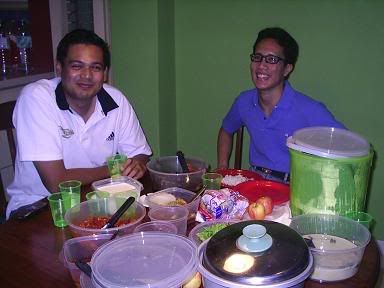 Moqq and Kichi pose selepas kenyang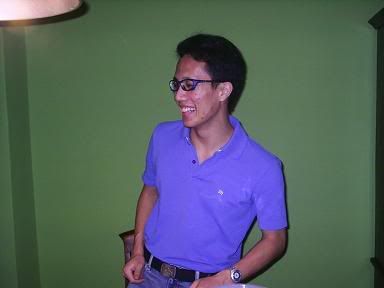 Joget Kichi Joget
Me, Kuntum and Bobot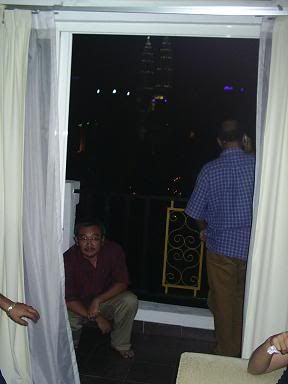 Kenapa ni Razin?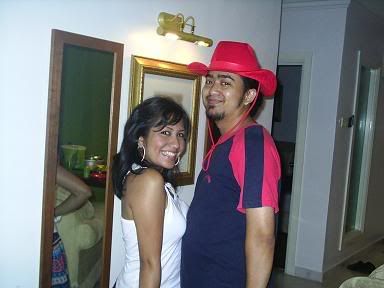 Couple of the year – Nadia & Ian
Tengok apa tu Shazwan?
Makan babe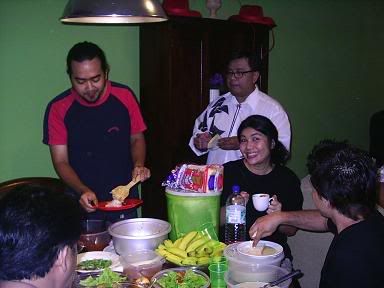 Chef-chef bertauliah
Makan sampai penat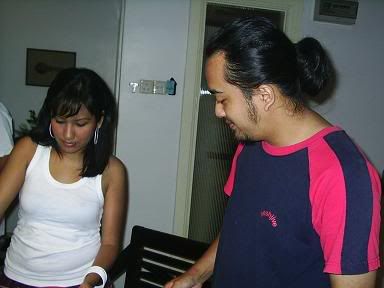 Tambah lagi..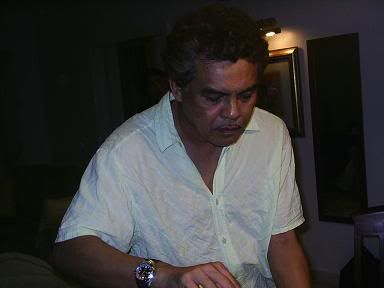 Abang Poelese berselera
Lihat 'keluasan' oral Papa Khalid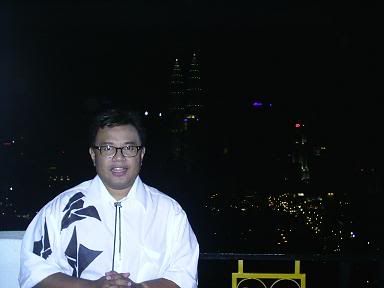 Penat masak posing pulak
Shazwan, our resident dancer
Most of all, it's a great feeling to have people that you really care and love around you and find out about their lives -– inilah dia Quality of Life – bukan terkinja-kinja kat tempat membingitkan telinga – or is it because I dah 44 tahun.
Dulu I jugak permanent fixture kat dance club seantero America tu....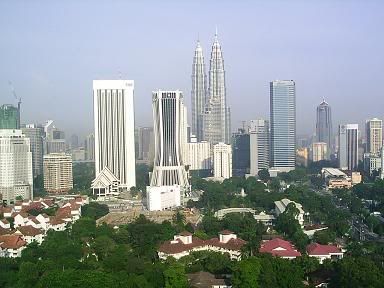 View of KL from our Apartment.