IPTAR & RTM TV Presenters
I had a great time conducting a 'workshop' for RTM TV presenters recently at Institut Penyiaran Tun Abdul Razak (IPTAR).
The presenters have the potential to go very far and RTM is very serious indeed in positioning and branding their personalities.
It sure was a pleasure meeting my former student Shuhaimi who is now the anchorman of Selamat Pagi Malaysia.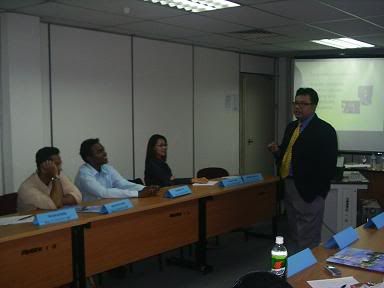 After the training me and Papa Khalid hantar kereta service – sempat pose lagi... apa nak buat lagi sambil tunggu kereta!!!