Balik lagi ker kualer!!!
"Atok, belilah ni. Kalau tak beli sedekah, boleh?"
That was the line used by this really enterprising 6 year old in Kuala Kangsar and I said yes to him, and bought his RM3 per packet Kacang Bulat.
But, seriously – Atok? It should be Pak Cik tau... Terus rasa macam tua gitu.
Kacang Bulat or Tempeyek
Kuala Kangsar?
Yes, Kualer...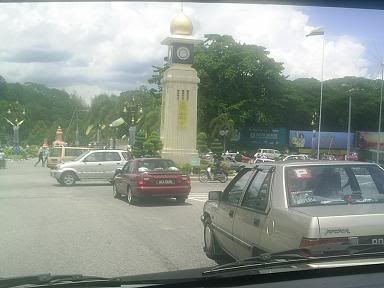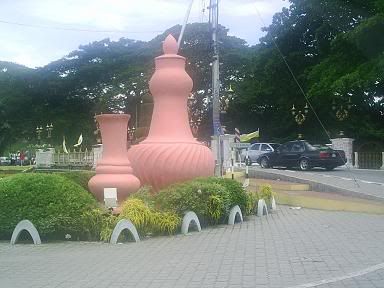 Together with Razin and Jeb, we decided to go up from Ipoh to Kuala Kangsar for the finger-licking-good tempoyak after a presentation at Universiti Teknologi PETRONAS in Tronoh.
It was just 2 weeks ago, we were in Kuala Kangsar for the MCKK Old Boys Weekend.
And as usual we'd pass the MCKK grounds and terus tersedu sekejap thinking of the good ole' times at Kolek.
After enough of the visual dose of Kolek, we headed straight to Gerai Yeop Helmi.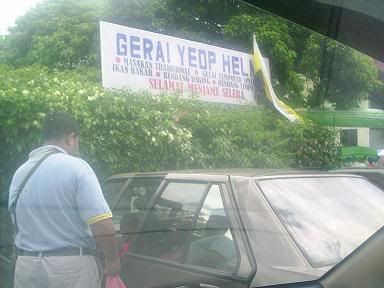 Razin and Jeb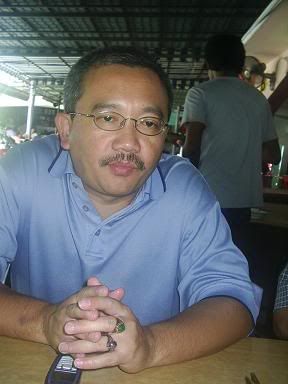 Hungry Razin
And makan we did. See the lauk pauk below and you'll immediately postpone your diet plans.
Yummy Tempoyak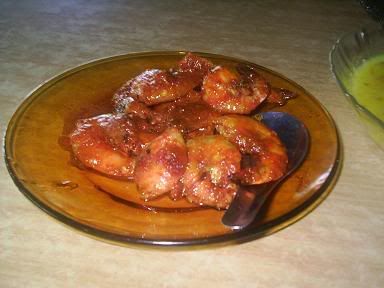 Sambal udang
Lauk lain
We also drove around tengok-tengok 'kampong' -- tempat jatuh lagi dikenang, inikan pula tempat BERMAIN (yes, caps)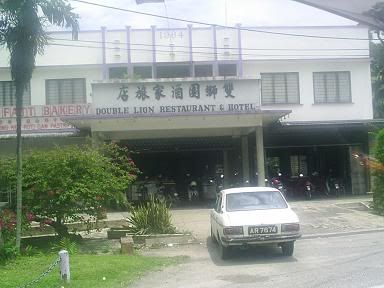 And during the KL-Ipoh-KL journey, what did we talk about?
Oh you wouldn't want to know....