Bare Senses
I was stuck in the traffic jam near LRT Masjid Jamek and I noticed so many people now walk with their ears 'plugged'.

Yes, 2 'plugs' -- one on the left and one on the right ear, adorn boys and girls, men and women, connected by wire to iPods, giving them 'sounds'.

But when I walk in the city or in the country, I prefer my senses 'bare', to feel and understand what goes on around me.

I need the information to be a better person.

I will plug my ears when I am confined in a box so that I will still have my window to the world.

*************

I draw inspirations from many sources.

I learn and understand others from many sources too.

Among them, words stringed in lyrics of songs.

I bought an old Sade album the other day and have been positively intoxicated by the beautiful sounds in the CD. Reminded me of my younger days at Portland State University, Oregon.

And certain songs made me understand myself better and helped me to understand others too…correctly or wrongly…

And the interesting lines….

Placing high stakes, making hearts ache.
He's loved in seven languages.
Diamond nights and ruby lights, high in the sky.
Heaven help him, when he falls.
His eyes are like angel's but his heart is cold.
This is no blind faith. This is no sad or sorry dream

So decipher jer lah...
++++++++++++

Oh btw, I had a great buka puasa with Jef yesterday at Istana Hotel. Delicious food and great company.

Day before yesterday, it was a fun buka puasa with Azman and Roul at Carls Jr, Pavilion and later sup lidah at Pelita Nasi Kandar.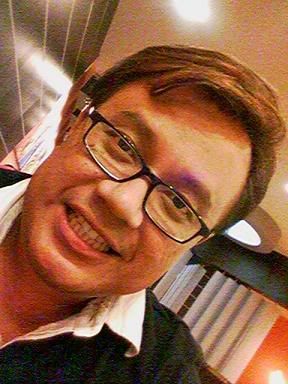 Azman and Roul
Me & Zulhelmi