THE MUMMY & DATUK MICHELLE YEOH
Datuk Michelle Yeoh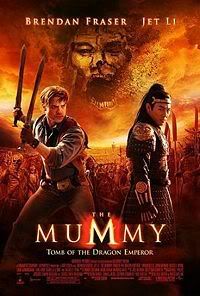 We were watching The Mummy: Tomb of the Dragon Emperor when it occurred to me – 'It is not just pure talent – one must also be supported by his/her own people to have the commercial/marketing edge'.

The Bahasa Malaysia/Bahasa Indonesia speaking world must be bigger – as big as China's population and the Chinese diaspora all over the world -- for Malay actors and actresses to make it big in Hollywood and be noticed like Datuk Michelle Yeoh.

Jet Li and Datuk Michelle Yeoh, who acted in The Mummy, are definitely multi-talented.

Another important factor that has helped them in their career is the Chinese speaking audience/market is huge and by having two great Asian stars in a movie is one of the key factors in marketing the film on this side of the world.

I overheard in the men's room someone said if it was not for Datuk Michelle Yeoh he would not have bothered to see the movie -- he was so proud of a Malaysian who made it big in the Hong Kong film industry, and now carving a niche in Hollywood -- that was his reason to see the movie. The strategy worked!!! There you go…

------

Earlier we went to pick up Jef's younger brother Asrin, at Politektnik Shah Alam.

As he is new in the Klang Valley, we just wanted to see how he's adjusting and all.

From Shah Alam we went straight to The Gardens at Mid Valley and secured our tickets to see The Mummy at Signature GSC.

We had lunch at the Thai Restaurant, Jef's favourite, one floor below Signature GSC – the pandan chicken was delicious.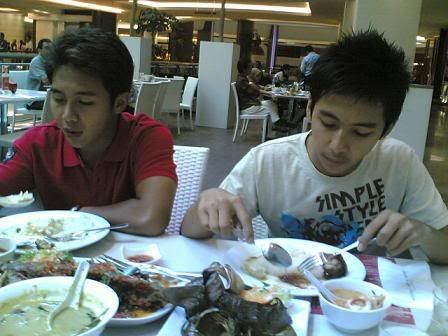 Jef & Asrin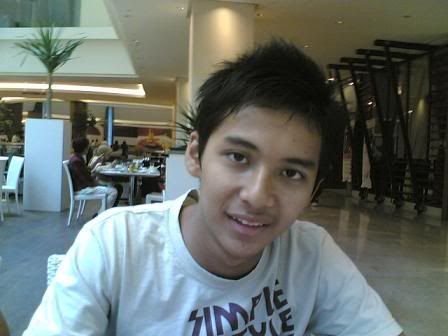 Asrin
Jef
Me
It was a fun outing.