SELAMAT PERGI SYED NUR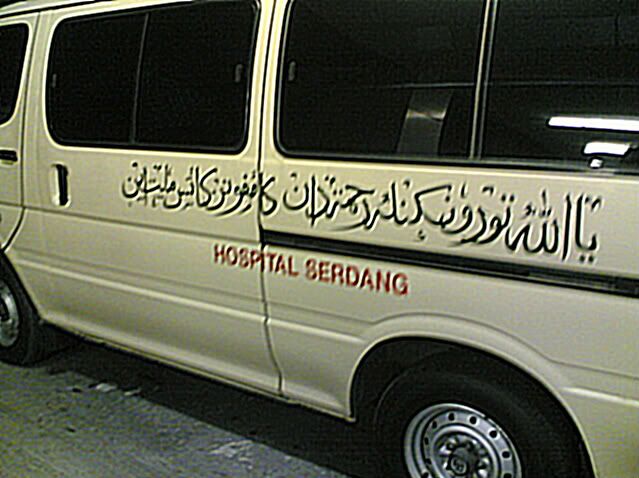 When your colleagues or subordinates perform really well at what they do, praise them, tell them that they are good. Tell them that they have done well.
If your friends need support, give them what they need.
If you love someone, do not be afraid to say 'I love you..."
It will not make you less a man (if you are a man), to say 'I love you' to the people that you really love -- well, you know how some men misinterpret and couldn't tell the difference between 'being macho' and 'being insensitive'.
To me, it's just plain stupid.

I didn't praise Syed Mohamed Nur enough. He was the best intern ever that I have worked with. At 23 years old with just one more subject before graduation, he was even better than some of the producers that I have worked with. He was a great guy. Very polite and ever willing to help others. I didn't praise him enough.
He collapsed when we were having ice-cream at Astro's Executive Dining Room and passed away a few minutes later in the ambulance while Azean and I were holding his hands. The doctor said, his heart failed minutes after he collapsed.
I am still recovering from a state of shock.
We (me, Azean, Kamarul and Haji Nazri) made the arrangements for managing the jenazah and pengkebumian -- something that I have never done before. We had to help the family as they were so traumatized.
We have one life to live. A short one too. Just give love and never expect anything back. And don't hide your feelings.
Ayah, mak, abang, dokmen, adik, Syaza, Jida, Kak Ani, Mokciknab, Kam, Moqq, Jef -- I love all of you. (I might have accidentally left out some names... I am still recovering from shock... Please accept my apologies).
To my friends at Awani and out there, I love you too.