T.G.I.F
First and foremost, thanks Mukmin for sending my car for washing and also sebab tolong beli perut lembu masak lemak dengan rebung and rendang tok Kualer plus nasi lembik.
And you think Friday is a day to berlunjur and lepak? Definitely not. Lots of planning for next week and editorial preparation for recording on Saturday and Sunday.
But then, it is always the busy people who will get things done... kan kan kan?
Anyway, I am looking forward to lots of things this weekend. Marlina will host her second Perspektif Kita tomorrow. She has a great potential to be a very good talkshow host. I would just give her tips here and there... the rest she will improvise.
As a 'guru' when you see your anak didik berjaya, you rasa nak nangis happy.
Oh by the way, I hope my other student yang kena baca 3 buku sekali gus, is doing fine and hope the new router functions well. Senyap jer... Tak sayang Cikgu lah tu...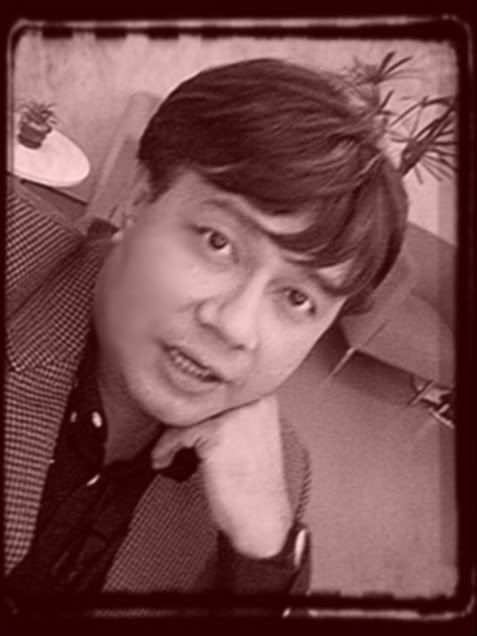 Tomorrow after the recording, I have to go find a nice black and white batik shirt for a function with Moqq and the family. Where to get a nice linen batik? I tak gemar yang silk punya sebab they tend to hug my body yang macam guni beras basmati.
I also need to go to ayah and mak's place to send ayah's songkok yang tertinggal dalam kereta.
**********************
Yesterday on Analisis AWANI we discussed the National Integrity Perception Index Report for 2007.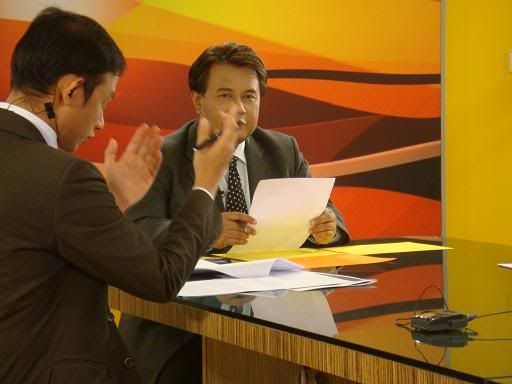 Kam articulating... What??
Kam, me and Nazri
Our guests were Haji Mustafar Haji Ali, Deputy President of Integrity Institute Malaysia, Dr KM Loi of Transparency International Malaysia and Assoc Prof Dr. Mohd Fuad Mat Jali of UKM.
Among others, we discussed some 'scarry findings' like 52.5 per cent of the respondents feared there was a lack of control over corruption in politics. 16.7 per cent of civil servants said they did not consider using their power or position in public office for their own gain as a corrupt act. Worse, a sizeable 39.5 per cent of council officers said they did not think it's wrong to use office funds for their own benefit.
What???
******************************
In the evening, we had a great debate on Kam's show. We discussed 'Politik Baru' with BN's Datuk Dr Zambry Abdul Kadir and Keadilan's Datuk Zahrain Mohamed Hashim.
Datuk Dr Zambry, Kam and Datuk Zahrain