BLOGS AND NATION BUILDING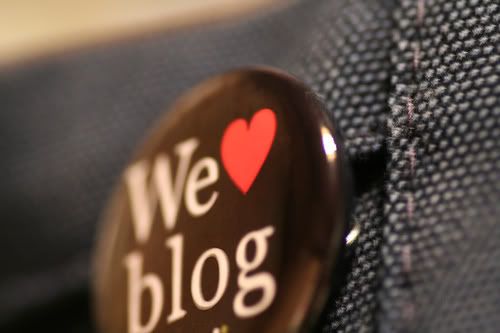 I had a very interesting 'post-event' discussion very late last night with Information Minister, Datuk Ahmad Shabery Cheek on media and content.
We discussed content-treatment, strategy and popular culture on television.
Earlier, I was one of the guests in an intellectual discourse on 'blogs and nation building'.
My mentors, guru and friends were there --
Datuk A Kadir Jasin,
Datuk Ibrahim Yahaya (Tiger),
Rocky Bru (Ahiruddin Attan),
Kapten Yusof Ahmad (Ancient Mariner),
Datuk Ruhanie Ahmad,
Nuraina Samad,
Datuk Ahmad Talib,
Muriengwien (Prof Madya Dr Abu Hassan Hasbullah),
Dr Norani Osman (IKMAS -- UKM),
Datuk Chamil Wariya,
Prof Dr Wan Zawawi Ibrahim (ATMA - UKM),
Hezri Rahil Hillaluddin,
Zamzarina Zambri,
and many more.
My take on 'blogs and nation building' is simple:
In the past, we had no choice but to have leaders with these qualities -- intelligent, smart, well read, well traveled and influential -- because in the early days of independence, the leaders had to do the thinking and implementiation as the rakyat were 'penerima' and not 'contributors'.
But today, thanks to the good job done by the government since independence, Malaysians are so educated and they are so many bright sparks out there.
They make up the silent majority, but with the 'blogging technology' they now express themselves through blogs and on many occasions they have ideas that are better than the 'bengkel-bengkel' or 'controlled brainstorming session' or 'lawatan sambil belajar'.
The challenge now is to find leaders who know how to deal with participatory democracy, encourage, engage and guide critical thinking.
To make it short -- the brains are out there, just pick the best, tak susah dan jangan takut. Embrace the 'future'.
Oh, BTW, minyak kereta I sekarang -- RM450 seminggu. I pusing-pusing KL jer...