MENJUNJUNG KASIH
THANK YOU DATUK A KADIR JASIN
Honoured indeed.
My guru came for the studio recording and made my programme, PERSPEKTIF KITA, so good.
Thank you Datuk A Kadir Jasin, who is also the guru of many journalists in Malaysia.
The topic of the discussion on PERSPEKTIF KITA = KEBEBASAN MEDIA.
Datuk Kadir spoke on the need for Malaysians to articulate their views on nation building, but they need to do it in a responsible manner.
Together with Datuk A Kadir Jasin were other distinguished speakers -- Prof Dr Ahmad Murad Merican of UTP, Prof Dr Safar Hashim of UKM, Dr Abu Hassan Hasbullah of Zentrum Future Studies and Batu Pahat MP YB Dr Puad Zarkashi.
Among them, they touched many important areas on the need for 'media yang lebih bebas' but at the same time responsible.
Don't miss PERSPEKTIF KITA on Saturday, May 17, 2008 at 8:30 pm, on ASTRO AWANI, Channel 501.
And Datuk Kadir also tolong removed the laundry tag from my jacket during the commercial break... "apalah kau ni Suhaimi, takkan nak nampak smart pun aku kena jadi cikgu kau, meh sini, let me remove the laundry tag from your jacket... haiyooo..."
THANK YOU AYAH & MAK
Went home for lunch today to celebrate Mothers' Day with the family.
Mak prepared ikan sembilang masak lemak and lots of other lauk and all.
And the best thing.... bukannya I bagi prezen kat Mak (mak only wants a hug from me) but Mak & Ayah unveiled the present for me instead... my house... it's almost siap.
Letrik dah masuk, air dah masuk. Cuma kitchen cabinet belum siap and railing tangga.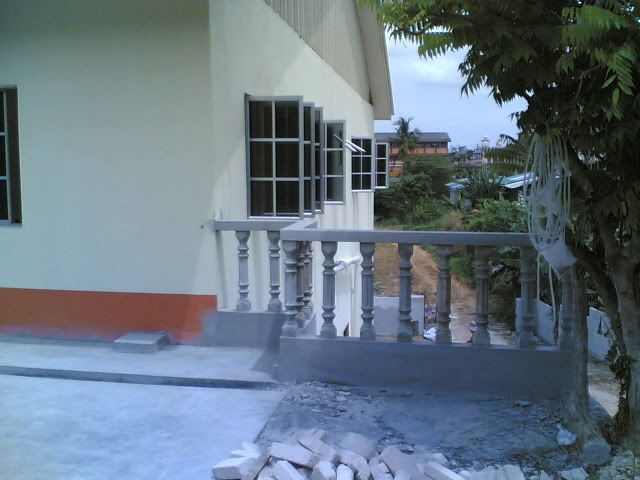 The view from the top terrace
The double storey house is huge and now I will slowly fill the house with furniture.
Ayah, showed me around and I can't help but rasa sebak di dada coz Ayah did everything -- design, construct and paid for the whole thing -- and now hand it to me, no conditions attached.
Ayah kat tingkat bawah
Ayah said, "...Nanti ayah dah tak der, Ami ada a nice comfortable house to live in..."
I can't even say thank you coz terlalu sebak... my eyes said it all...
I love you ayah... I love you mak...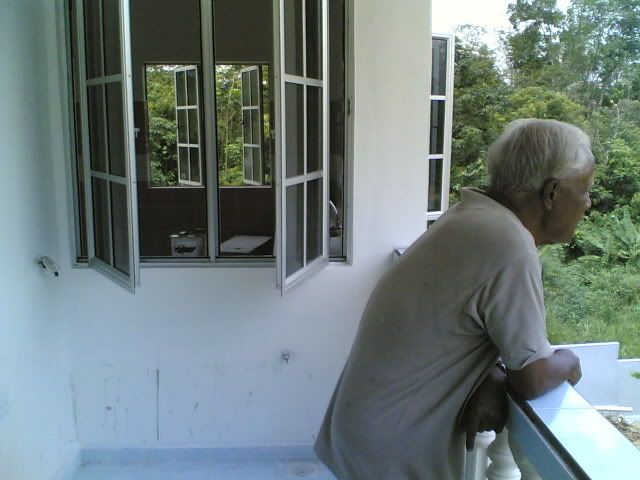 Ayah at the kitchen's balcony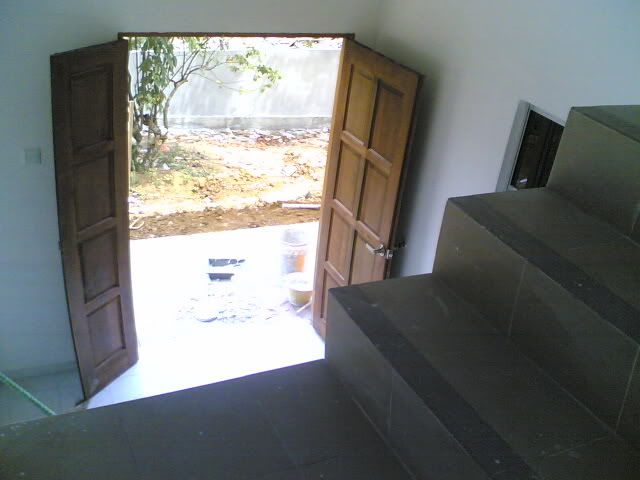 From tingkat atas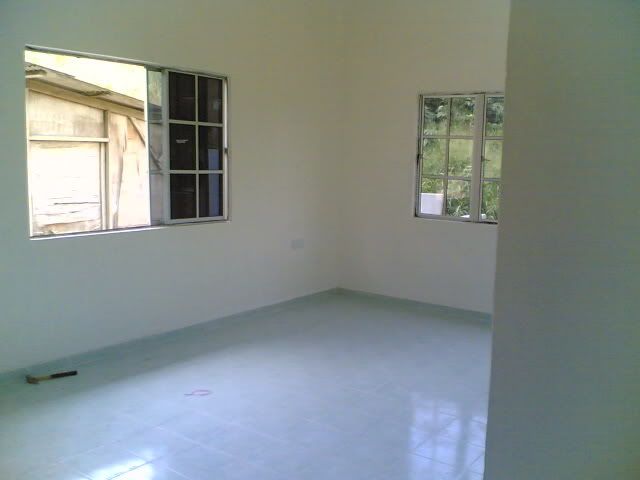 My bedroom
View of my house from my parent's house
Ayah checking on the finishing
THANK YOU MOQQ
I went through an emotional turbulance recently and almost gone insane.
But thanks to Morkymoqq, I managed to see the true path again.
We had breakfast this morning and as always, Moqq, who is many years my junior was not only a good listener but provided many alternatives for me to feel good about myself again...
Thanks Moqq... And I must thank Moqq's other half, Milla too... Coz I can sense her presence in the therapy session...
FIAT SAPIENTA VIRTUS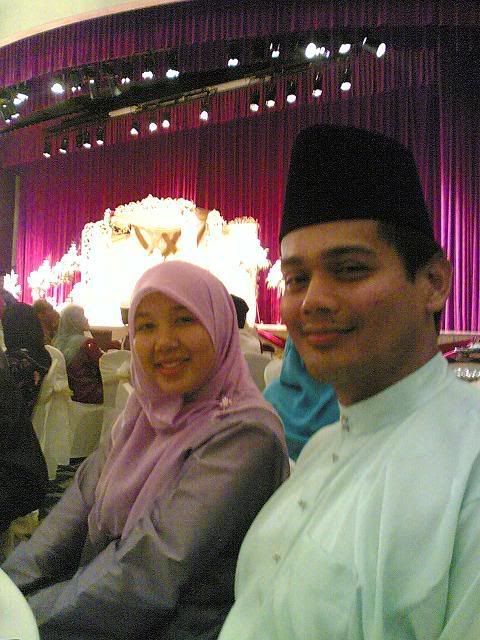 Milla & Moqq during Wawa's wedding