Amalgam Cerita
S.S Salon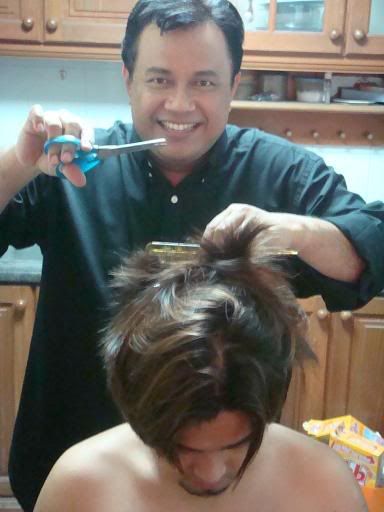 Snip Snip
My kitchen was transformed into a hair salon for 2 hours last night. Yes, that's the highlight of my Saturday Night -- relatively happening gitu...
Samson needed a hair trim and asked me to 'take chances' with his hair. The last time I messed with scissors, razors, 'ketam' and hair was when I was a student in Portland, Oregon. To save money, my friends would come over to my apartment for hair cut, both guys and gals. And I must say I did a relatively good job. .. A Cut Above -- eat your heart out. Haha...
I just trimmed Samson's hair a bit, at the back, and he now has a Brandon Fraser hair. Voila...
Before
After
So, who is next? Won't entertain walk-ins (attitude nampak...).
-------------
When your Indonesian maid is your child's guru at home...
That was discussed intensely on Perspektif Kita. The episode will go on air on Saturday, February 9, at 9:00pm, on Astro AWANI, Channel 123. You must catch this episode. One of the best ever...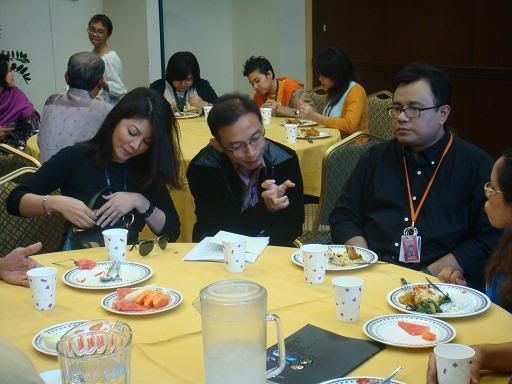 After the recording... chowdown with my buddies, Kam & Dangsuria.
Minutes before the recording
-----------------
For your eyes or for the car?
I was replenishing my car's petrol yesterday when I saw an interesting gimmick... See below... Jangan letak kat mata tau petrol tu. Beli Eye-mo yang dalam container kecil tu...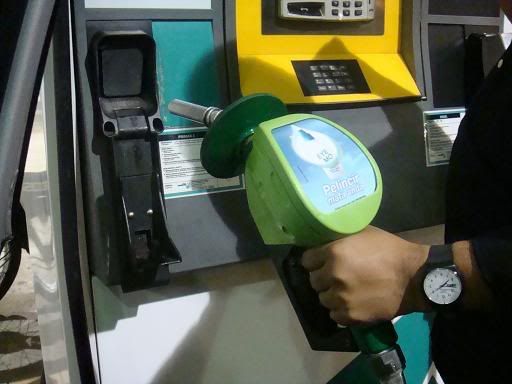 -------------
Sunday morning yang dingin.
Got up late on Sunday.
Bestnya... Hujan rintik halus... Dingin.. And I perasan macam winter lah plak and pakai turtle neck and minum Cafe France. Feeling gitu...