Makan adalah Therapy.
McDonalds, Restoran kat Sungai Penchala, Cafe sebelah Grand Continental kat Kuala Terengganu and Restoran Salim kat Setiawangsa – semua sedap.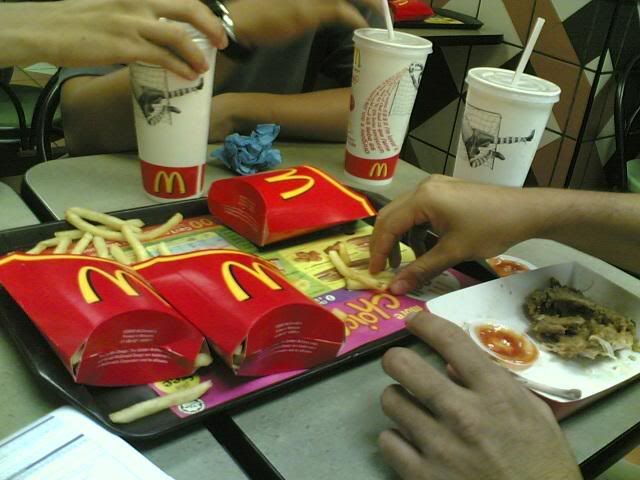 McDonalds

...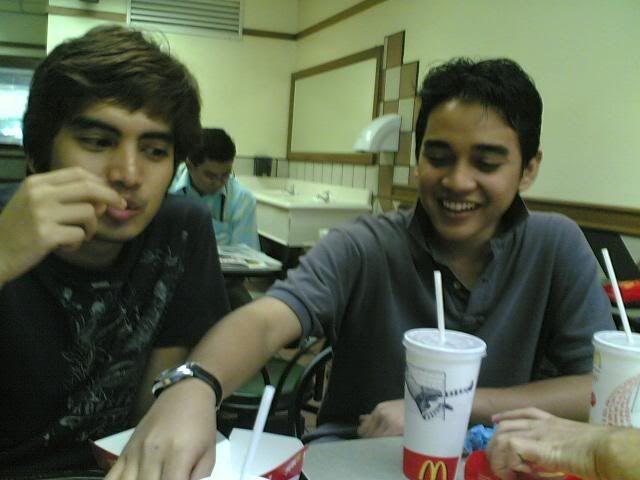 Rizal & Ashwad enjoying the food
After the presentation in Putrajaya yesterday, En Amin Silat Cekak took us to Restoran Salim.
We have never heard of this eating place – my oh my… Masakan kampung semua ada kat sini. It's right behind the LRT Setiawangsa station, dekat rumah Pak Abu Pakar Pelamin.
And as usual, melantak sampai mengantuk.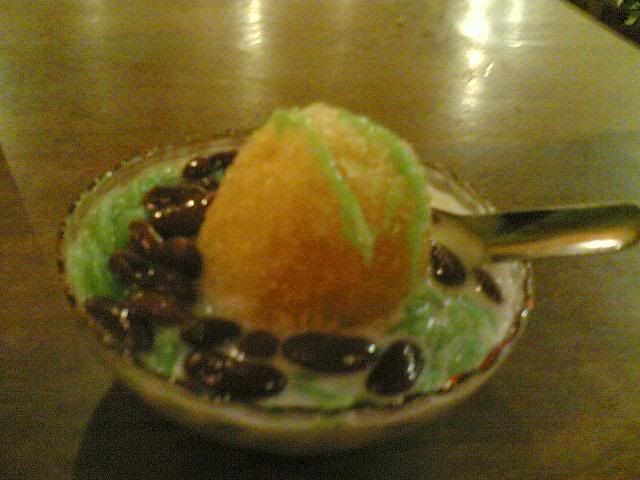 Cendol kat Pad Thai Restaurant, Hartamas Square.
Tempat lepak yang 'happening' kat sebelah Grand Continental KT.
----------------------------
Enough of cerita makan...
Last night, I had a great time watching
Dreamgirls
.
Bukannya apa, I was entertaining myself to the subtitles yang teramatlah jahanam. Contohnya:
"Oh baby, please give me a chance.."
"Oh bayi, berilah aku peluang.."

"
This is our big chance to break into the world of show business.."
"Inilah pelaung untuk berehat dalam dunia pertunjukan…"

"We must make amends here and there…"

"Kita kena menjadi lelaki sana dan sini …"
(now… that I rasa nak terpelanting pun ada..)
Kata Rizal, they now use voice recognition machine to do translation… Oh yer ker? Sepatutnya lagi eloklah.
When I was a kid, the subtitle dah memang teruk dah.
Contohnya…
"Lets go to war.. Ready..fire!!"
'Mari berperang… Sedia.. Api…!!"