Beauty school dropout…
No graduation day for you… lagu from Grease…Apa kena mengena? Ha mari, deras, kawan nak cerita…
------
Friday ni tak semangat betul nak kerja…. So I ambik itu peroxide and coloured my hair.
Then I coloured Papa Khalid's hair.
Later, Ashwad's hair.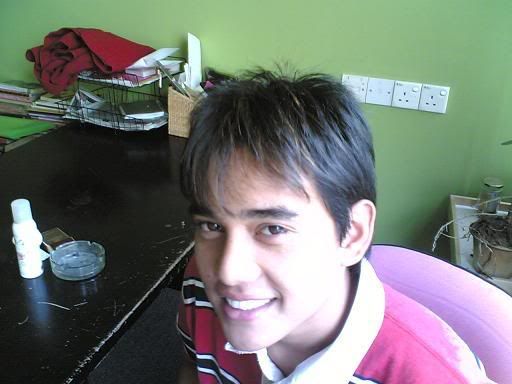 Ashwad
Ashwad lagi.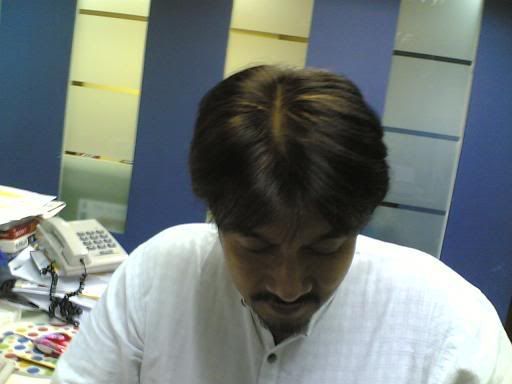 Papa Khalid
Semua sekarang boleh jual VCD haram…
It's almost 3pm now... Me off to Melaka ngan Razin now.… Nak bukak puasa makan bebenda fresh dari laut…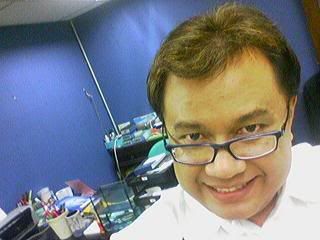 Me – Beauty School Dropout. Opted for Finance instead.