When the 'shrink' says the wrong thing...
Ashwad tried to be the 'resident psychiatrist' today.
Instead of helping me out, he said something that turned Papa Khalid into a Kodiak Bear...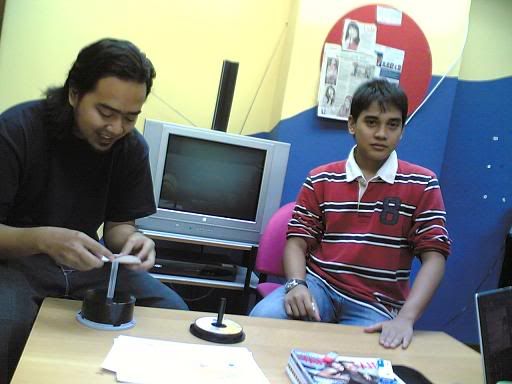 Ian the observer and Ashwad the Shrink Wanna be...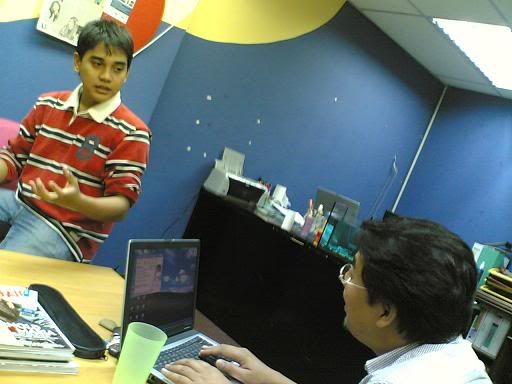 Ashwad trying to convince...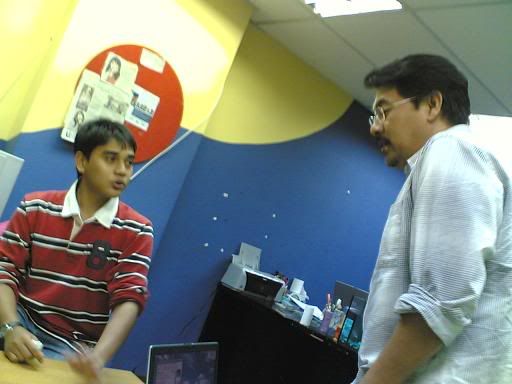 Papa Khalid getting into position...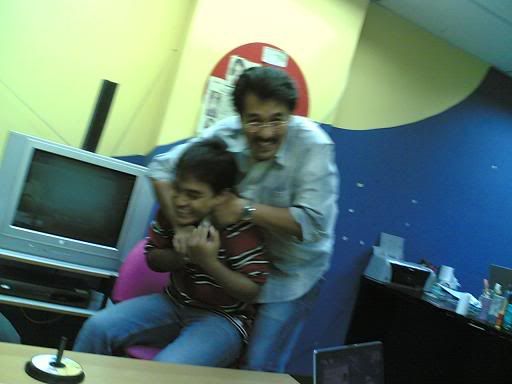 And launched the attack
Our office is a fun place. We get things done and happy sepanjang masa...