Keep challenging yourself....
The morning started with a "TV recording" at KFC Holdings for an At-Tijarah episode on RTM with Tan Sri Mohammad Ali Hashim the Group Chief Executive of J Corp, QSR Brands and KFC Holdings.
It was a quick one as I guess we (Tan Sri and I) were able to read each others' editorial treatment.
The TV Interview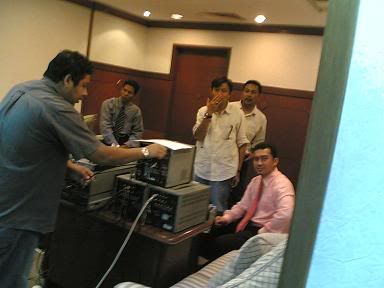 The Crew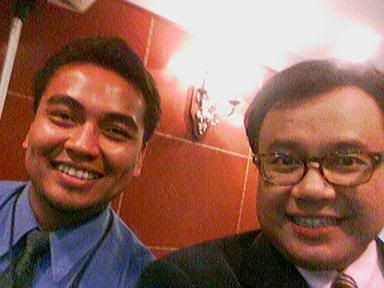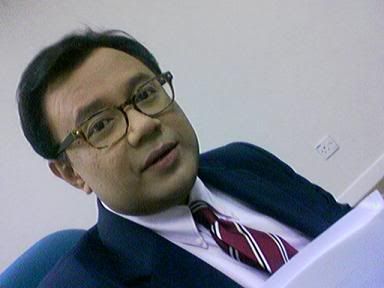 Right after the recording, I decided to give myself, like Razin always say, 'a pat on the back' . Yes, by going to Richard's Salon and let Richard do wonders to my head and hair.
And the rest – beautiful.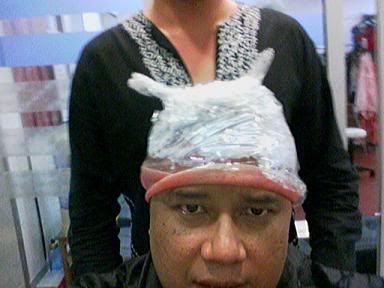 Treatment ker ala-ala incubus...
Ashwad turut melepak.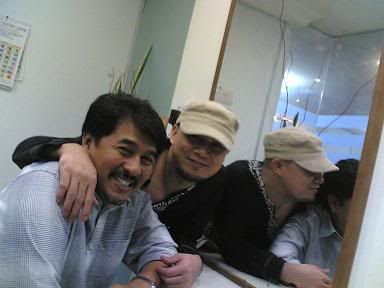 Papa Khalid and Richard selepas 'wash and blow"
Apa kena mengena dengan "keep challenging yourself'? Entah.....