Sculpture Group Exhibition at Gemarimba...
Had my first meal of the day (Tom Yam, Ayam Masak Merah, Sotong Masam Manis and Kailan Ikan Masin) at Nong Sa Wangsa Maju at 6:40pm with Ku Hafiz.
Why so late makan? Kan elok puasa ajer? Because I was just so lazy to get out of the house and there was nothing in the fridge.
Me and Ku Hafiz.
Right after 'dinner' at Nong Sa, Ku Hafiz and I went straight to Husni's Gemarimba Gallery at Bukit Tunku for the opening of the Sculpture Group Exhibition, after Rizal, who was there early, called and said, 'cepatlah datang'.
As always, Husni, the host, was as gracious as ever.
Husni and Ku Hafiz.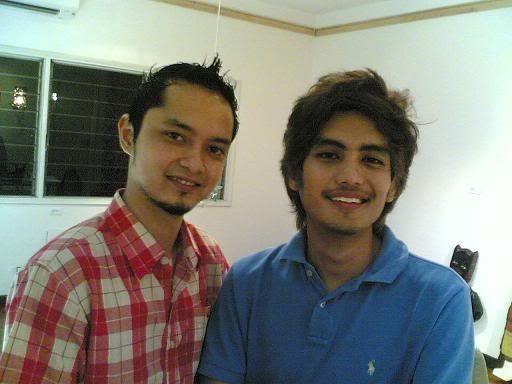 Ku Hafiz and Rizal.
The exhibition was 'refreshing' and 'very interesting' with a variety of works by Abdul Latif Padzali, Ahmad Fauzi, Azahari Khalip, Diana Ibrahim, Khairul 'Meme' Azmir, Mohamad Hafiz, Mohamad Radzi, Mohamat Najib, Mohamad Fairul Rizam, Mohd Safwan, Prof Ramlan Abdullah, Rozana Musa, Saharuddin Supar, Sharmiza Abu Hassan, Umi Baizurah Ismail and Yuhanis Ibrahim.
Below are some of the great works.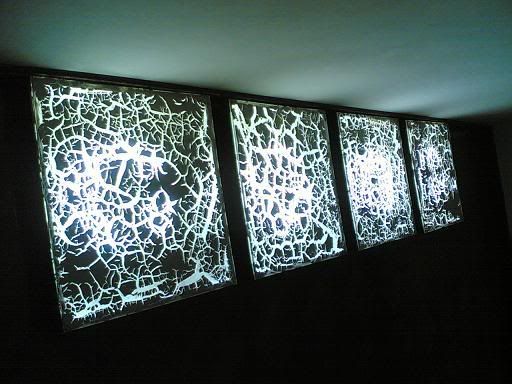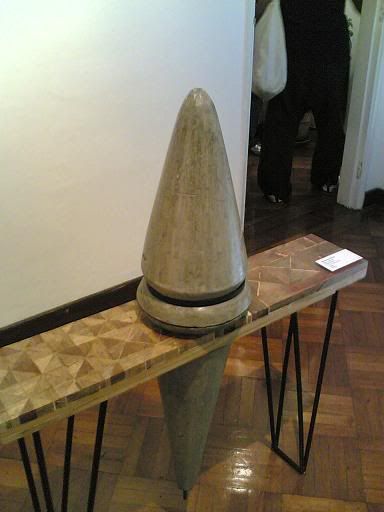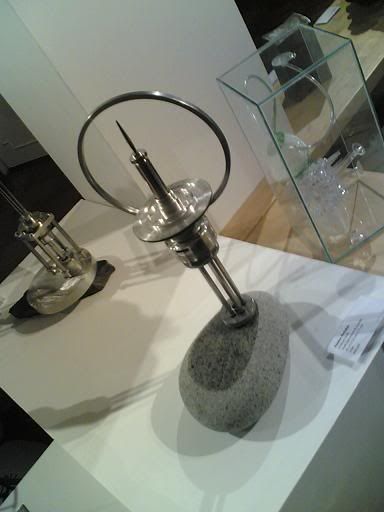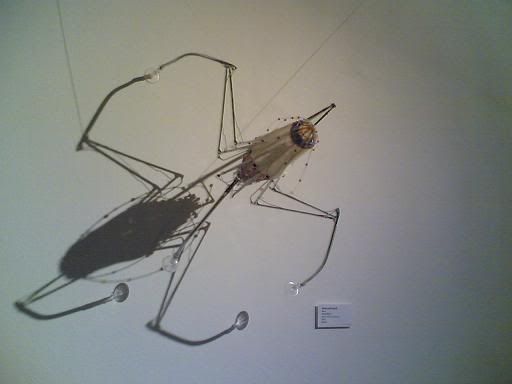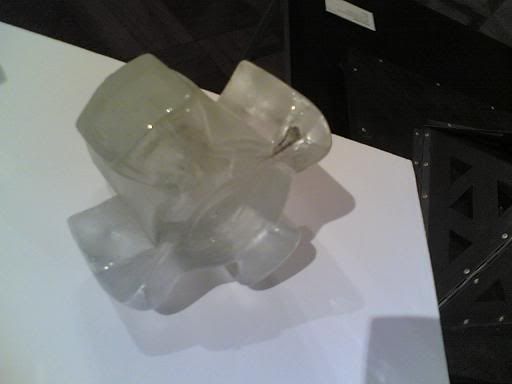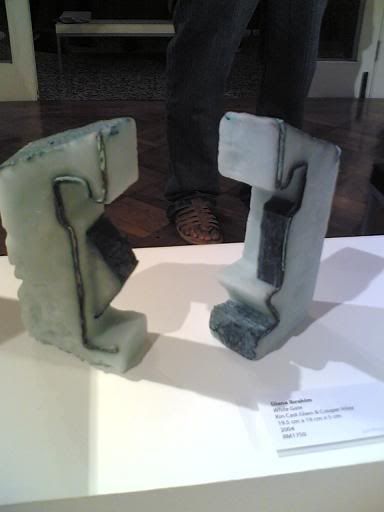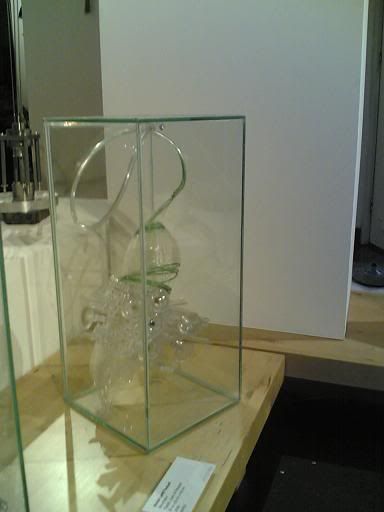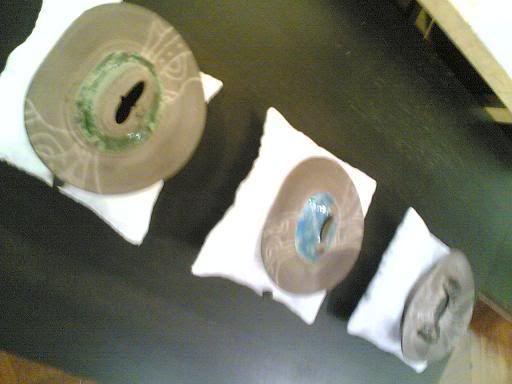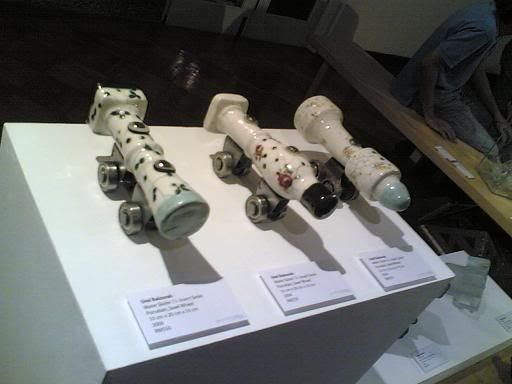 The exhibition will be on until October 16, 2006.
Gemarimba Gallery is located at B8, Taman Tunku Apartments, Jalan Langgak Tunku, Bukit Tunku, KL.
For more information you can go to www.gemarimba.com or call Husni and his team at 603-6201-3505.