The Morning After...
After an 'intense and fun' session on the dance floor at Planet Hollywood with the gang, it's just so nice to start the morning with beautiful children jumping on your lap fascinated with what a Nokia phone can do.
Had breakfast with Cekem, Che Yuz, the children and the whole Clan.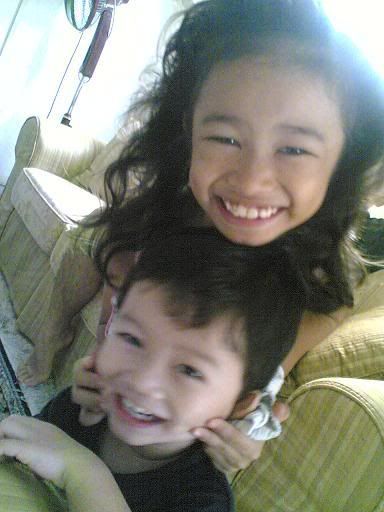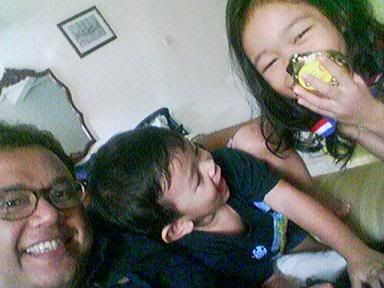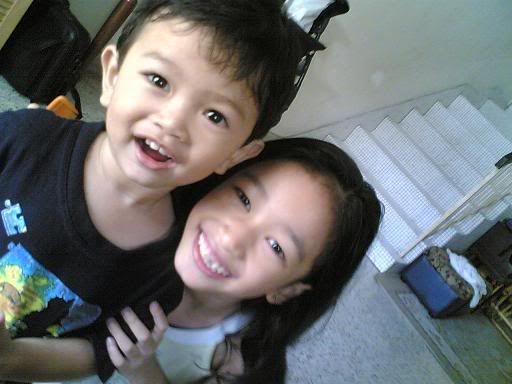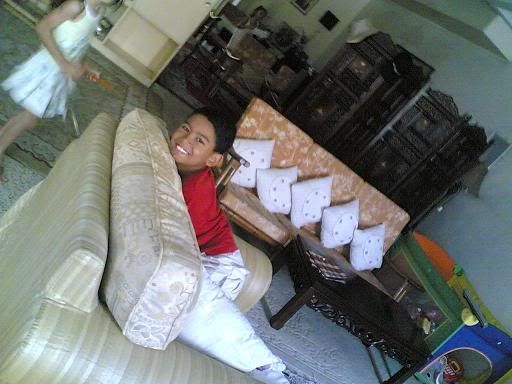 Che Yuz's beautiful mom prepared nasi warna kuning with lauk yang teramatlah delicious. Habislah diet I kalau macam ni selalu... Memang sedap.
The night before, we had a great time during Mokciknab's farewell makan-makan gathering.
Theme: "As long as there's a Tiara"
Place: Our favourite hang out – Discover Café in Desa Pandan.
So the adix-beradix came with their interpretations of the theme.
Tengoklah sendiri...
Mokciknab probably saying my tiara is better than yours Rizal.
Tengku Firhad – Statue of Liberty ker?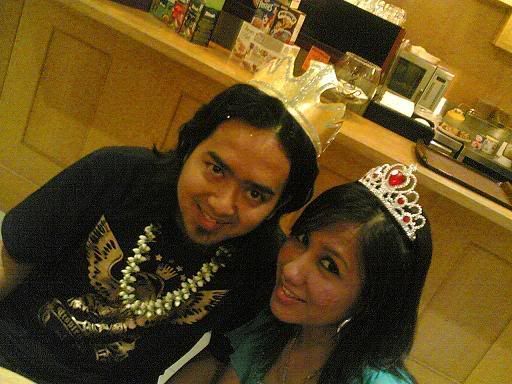 Ian and Nadia (even the baju ada liplap)
Nina-Rotidua and hubby Firhad
Cekem giving a speech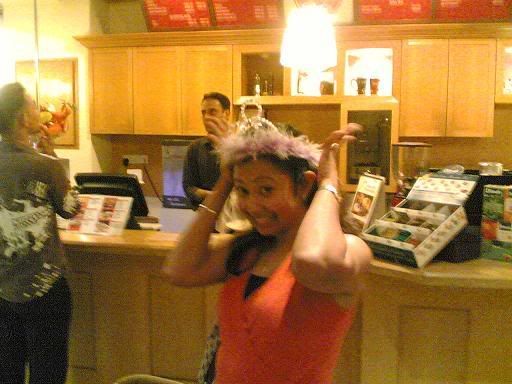 Che Yuz memakai tiara berbulu
Me and mahkota buat sendiri from batu dalam aquarium opis.
Pian Tiaraless – kena hukum – next time kena buat stripshow – Mangga apple mah...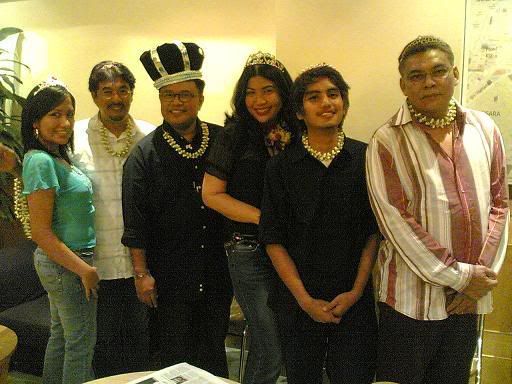 Nadia, Papa Khalid, Me, Mokciknab, Rizal and Abang Poelese.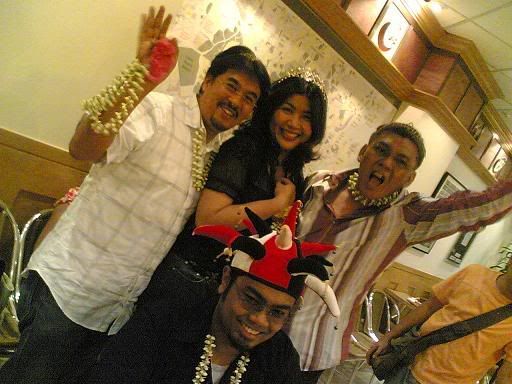 Papa Khalid, Mokciknab, Abg Poelese and Mar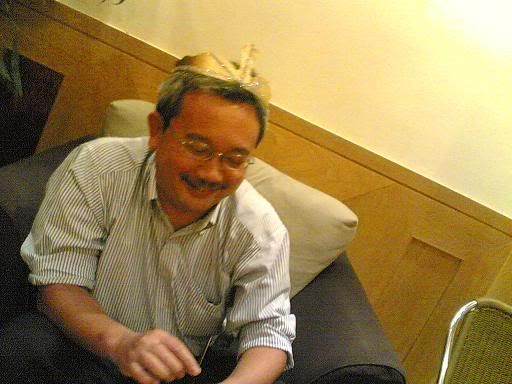 Even
Tuan Haji
Razin was sporting enuff to wear it!!
The 'High Priest' Abg Poelese
HRH Rizal of Auzritz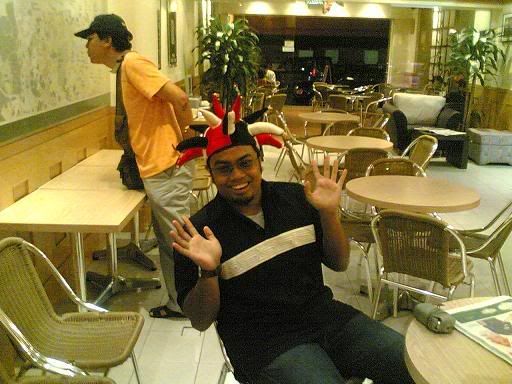 Mar the Jester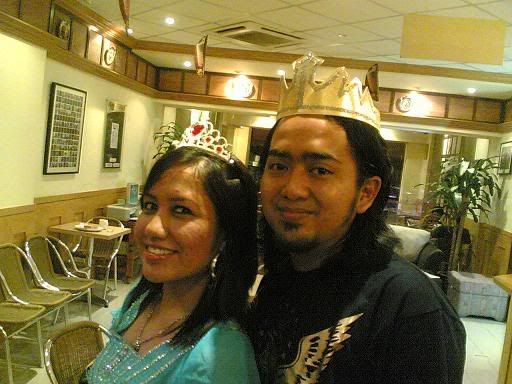 Nadia and Ian – such a lovely couple...
I read out the speech prepared by all of us – semua contribute satu-dua sentence.
Cekem had his own session.
And yang diraikan, Mokciknab gave her almost final psycho-analysis before the flight to Jakarta tomorrow.
Sedih gak... but we vowed before the party --- no tears ok.
Coz "hari-hari yang mendatang adalah untuk kita bahagia". Nggak gitu?
-------
On the dance floor at Planet Hollywood, I must say, CEKEM GUA MENGAKU KALAH...
On an unrelated subject, ada kata-kata magic...
'You mungkin kalah 2 atau 3, tapi you menang 1,000 and in many other aspects'
-- Cuma mungkin Papa Khalid and Cekem paham....
'I don't want it to hurt me later. I've had enuff'