Puteri Gunung Ledang – The Musical
You must go see it!!! I repeat,
MUST
!
It was the best local theatrical experience for me -- Kalau tak salah, it's Malaysia's first very own West End scale production.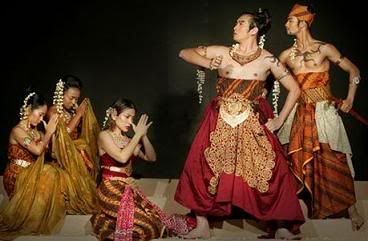 Pix from www.pglthemusical.com.my
We (Papa Khalid, Tengku Hashim, Mokciknab and Husni), together with the rest of the audience at Istana Budaya gave the cast and crew a standing ovation.
Like the traditional Broadway or West End musical, the scenes of spoken dramatic dialogue were nicely punctuated with songs.
Tak ada moments too long until they became unbearable (tak macam yang selalu ada in our local productions yang syok terbawa-bawa meleret-leret).
The music was simply fantastic. I particularly liked "Melaka" and the haunting eerie cries of Gusti Puteri.
Pure magic – the combination of Dick Lee's composition and the music feel of Roslan Aziz.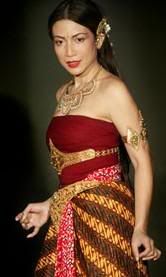 Datin Seri Tiara JacquelinaPix from www.pglthemusical.com.my
Now, Datin Seri Tara Jacquelina... What can I say, Malaysia's reigning screen and theatre queen – Bravo. The Best Actress at the 50th Asia Pacific Film Festival for her lead role in PGL -- The Movie was just excellent in the musical.
Pix from www.pglthemusical.com.my
Stephen Rahman-Hughes – Powerful vocals. Though a bit of pronunciation 'eks' here and there, I must say, he was absolutely great – playing a role in Bahasa Malaysia (remember, he doesn't speak Malay in London, OK). Bila dia nyanyi -- menangis kau -- suara power brader. Muka lawa bonus you....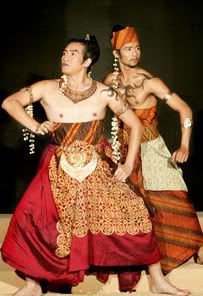 Pix from www.pglthemusical.com.my
And AC Mizal – wow, superb and Adlin Aman Ramli, nak buwek camno bang – dio ni memang handar. Presence yang kuat dan efektif.
Yes... MUST SEE for everyone.
Lepas PGL, makan time and I terus tak tido sampailah sekarang ni (yes, just finished my radio show on RED104.9).
My guests on RED were the nice people from Salt Media, Hisham Harun and Sharon Nelson.
We talked about Salt Media & Berita Publishing's Inaugural Issue of Madam Chair magazine.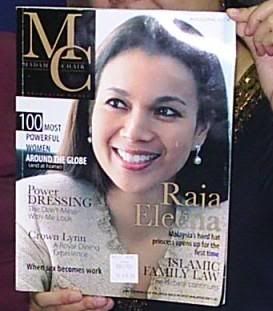 Finally, a great magazine for the intelligent and successful women – but then again, men like the magazine too... How?