Batik Kraton Mas dari Solo, Indonesia
Baju batik cantik menarik
pakai di hari mentari terik
hati budi perlulah baik
Jangan dilupa abang dan adik (juga adik-adik...)
waduh...waduh
Yeah deh... Mokciknab is back.
As usual Mokciknab, whenever she comes back, she will bring ole-ole from Indonesia – This time she got my baju size right, yahoo – it's 3L (kerana orang kat sana comel-comel so my size kira besarlah ok....)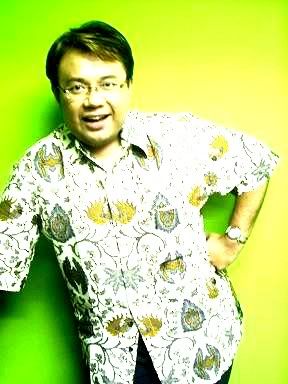 And of course there'll be lots of bercerita sessions – so malam ni, me, Mokciknab and Papa Khalid will hit the The Tarik joenezz.
We do miss Shazwan at the office....
Will keep you updated.