Selamat Pengantin Baru Aidil & Elly
It was fun being the emcee at Aidil and Elly's wedding.
Aidil & Elizatol Zakiah
Aidil ni my junior at Malay College and it sure was great to see budak-budak kolek semua datang pakai samping MCKK -- tapi Morky Moqq pakai samping budak Clifford lah pulak -- tak kesah, janji meletop.
Me and Morky Moqq
Anyway, I would like to put on record that it was a pleasure helping Datuk Aziz and Datin Siti Julianah to organize the wedding reception.
Aidil's uncle, Dato' Mat Abas (old boy MCKK jugak) was such a great speaker and speech writer, and it was a pleasure knowing him.
And yang tak larat nyer, lepas tu, semua tanya "Ha yang Suhaimi ni bila pulak?"
Tak larat nyer....
Me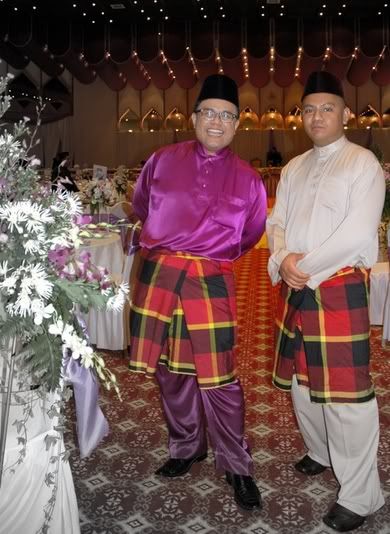 Me and Bulet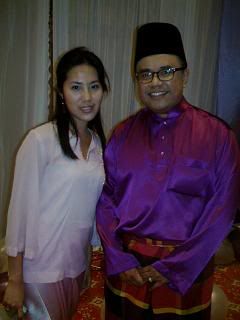 Me & Fazlina