Converse All Star, Badminton Friendly & Crisis
We had a great Badminton friendly game today – Astro AWANI vs Bursa Malaysia.

Though we lost, we had fun playing with our friends from Bursa.
Some of our players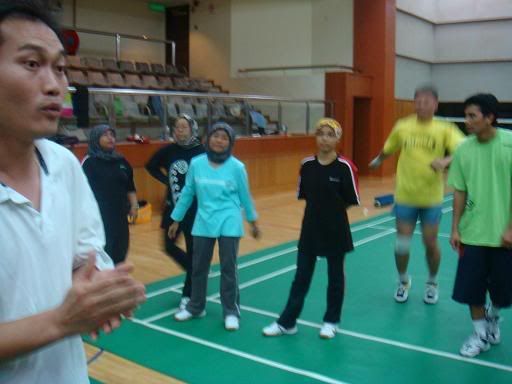 Colin Wong & some of the Bursa players
More AWA NI players
Our studio at Bukit Kewangan is in the Bursa's Annexe Building. Since we always bump into each other at the common cafeteria, Bursa's Colin Wong approached me one day and asked if we would like to play Badminton with them. After that conversation…semuanya history...and we are all good friends now.

We had fun cheering the players and after the game, we lepak at Matrock's Place.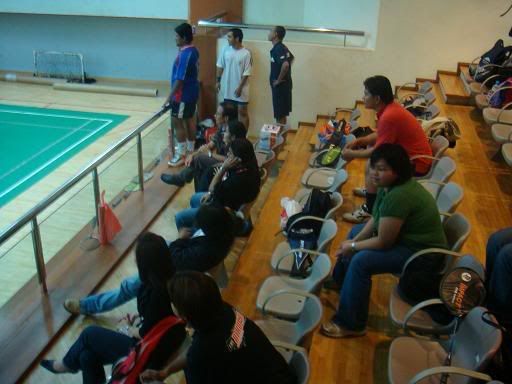 The cheering squad
Colin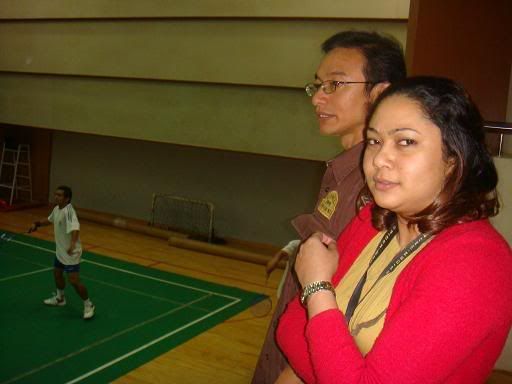 Kam & Yuna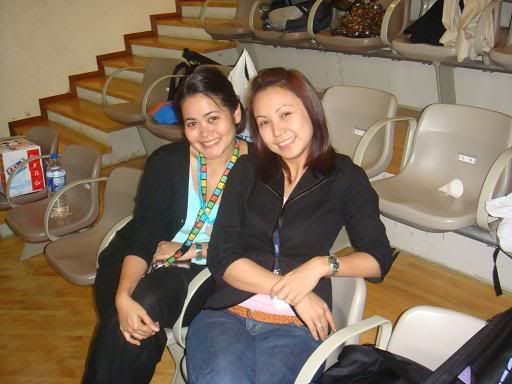 Azean & Cat
\
Shera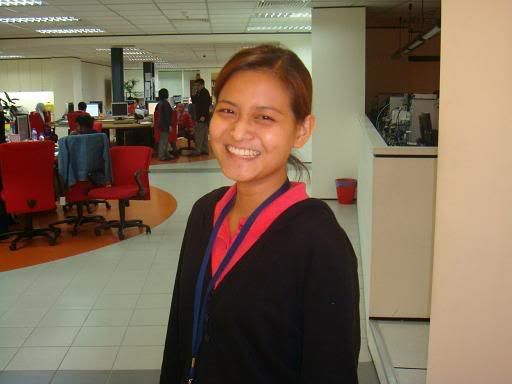 Ellia
\
Mukmin
Raja Izad
Hatta & Zaiful
Azean, Haji Nazri & Cekem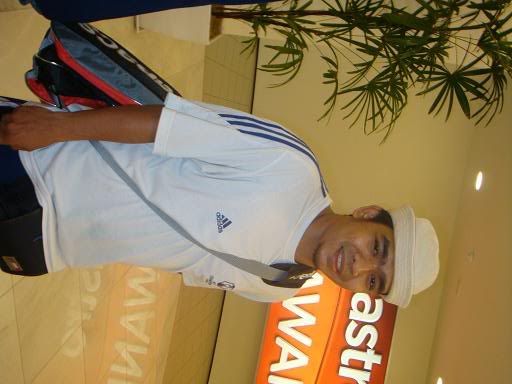 Am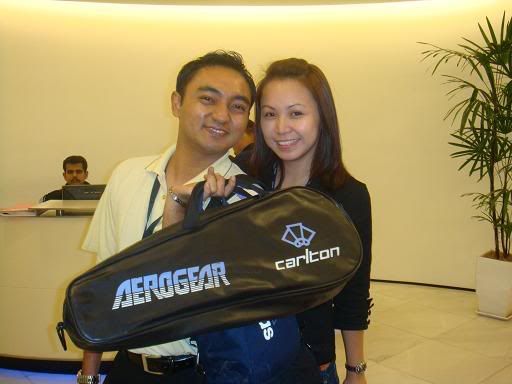 Zaiful & Cat
----------
Earlier, I bought myself kasut Converse All Star biru at KLCC.

The Shoes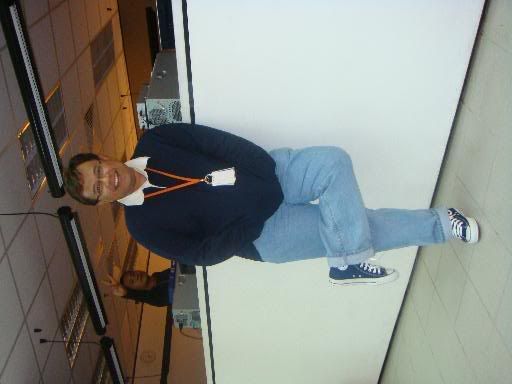 Focus on the shoes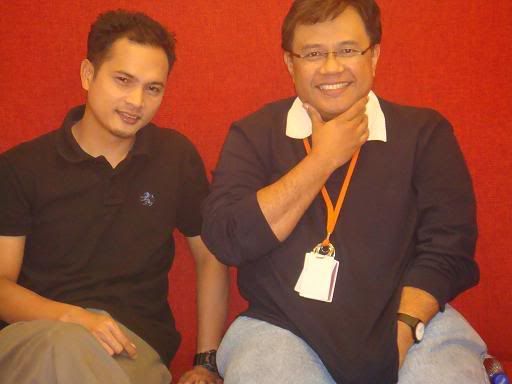 The shoes tak masuk dalam shot... But Haji Nazri is...BTW Haji
Nazri will anchor a programme soon... Tunggu...
Why? Pasal apa beli kasut Converse? Saja nak melaram. Saja nak rasa funky.

Cekem said I ni tengah suffer from 'midlife crisis'. Really? I guess not so much 'midlife crisis'. Perhaps loneliness walaupun I have immersed myself like mad dengan kerja and all…keeping myself fully occupied working 15 to 18 hours a day.
Sometimes it's just so lonely waking up in the morning being greeted by the laundry basket and a messy house. (macam mintak simpati jer… ah, forget it). But work keeps me happy. I love my job – meeting people and writing stories and producing programmes. I guess I'll just continue to be happy that way… We can't have everything…

But Cekem could be right too… This morning I changed my hairstyle drastically… I called it the LimKokWing hairdo…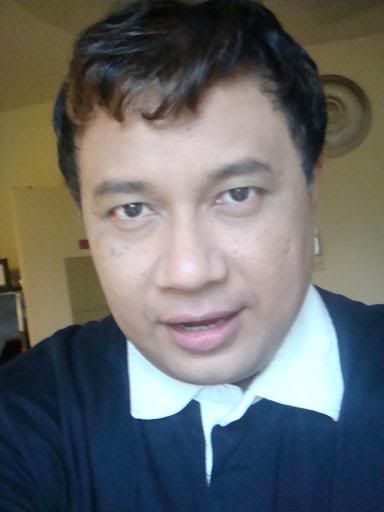 ----------