Jan 1 2008
"Cekmi, Behrang tu lepas Tanjung Malim ker? I think we all dah terlepas ni..."

"Rizal, yes. From KL, Behrang is after Tanjung Malim. Buat u-turn. Go back to Tanjung Malim and we'll wait for you after the toll at the Tanjung Malim exit"...

So we waited for Rozy, Syazwan and Rizal.

In my car, ada Dangsuria and Jefri.

Destination -- Andy's beautiful place in Kalumpang.

Occasion -- Sambutan tahun baru 2008 dalam rimba with good friends.

--------------------

Tengoklah gambar ini.

Our New Year Countdown ialah dalam air sejuk ni...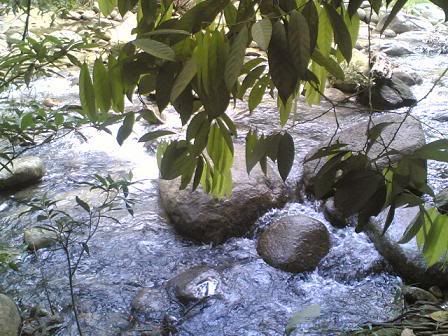 --------------------
We arrived around 6:30 pm. Dalam hutan, sebab banyak pokok, keadaan cepat gelap. So my Nokia phone punya gambar blur sikit.

As soon as we arrived, we 'checked-in' dalam tent yang dah disiapkan oleh Andy. Nak harapkan kita buat, maknanya tak naiklah tent.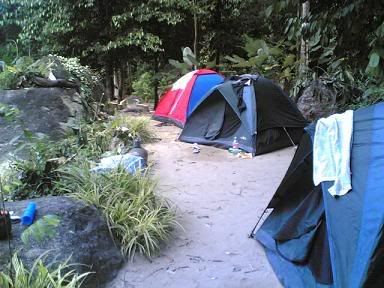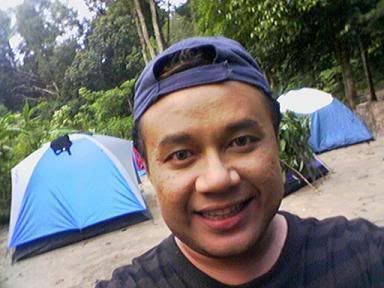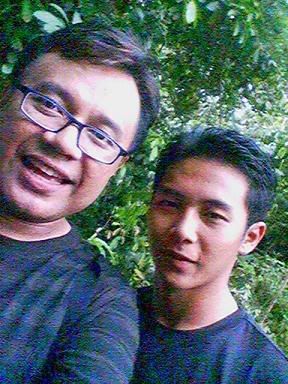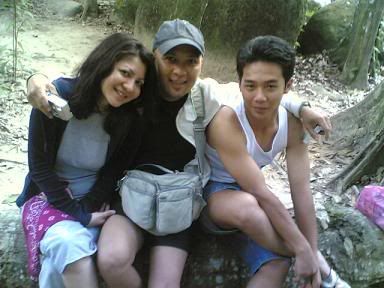 --------------------
And they all laughed at me.. Memang city boy. Pergi camping bawak bantal busuk pink.

--------------------
Amie and his gang from Indah Water and Klang sampai lepas maghrib. Amie and I, mula-mula nak celebrate new year in KL, tapi we changed our minds and decided to go for quality time with good friends in Kalumpang instead. I believe we made a very good decision.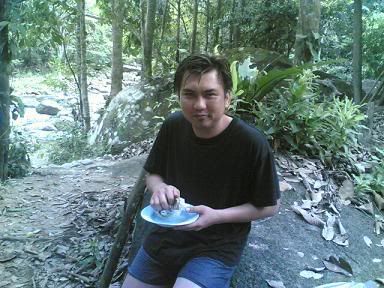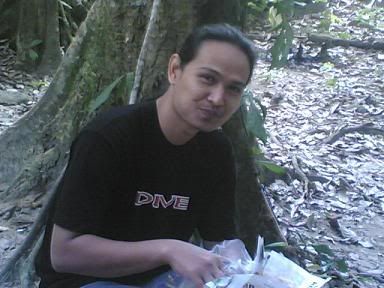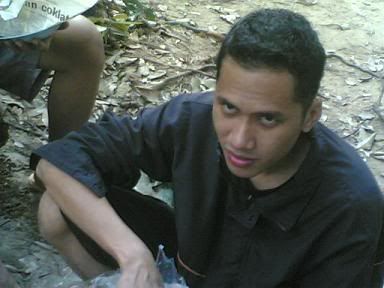 --------------------
And it was the best New Year celebration ever for me... A small gathering with good people, good friends and penuh keinsafan... Mercun-mercun semua tak mainlah...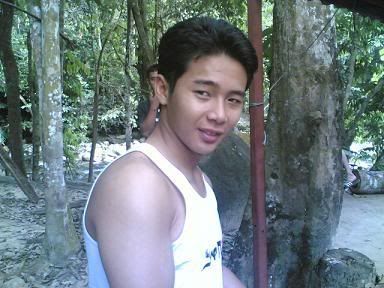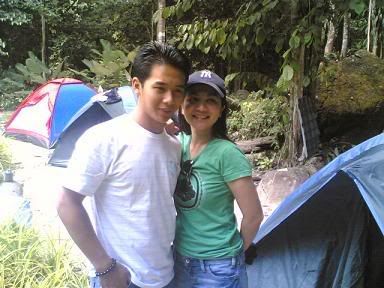 BTW Andy provides not only a great place for campers but also other camping services as well. Price? Very reasonable. His contact number is 013-376-5605