E-Filing Income Tax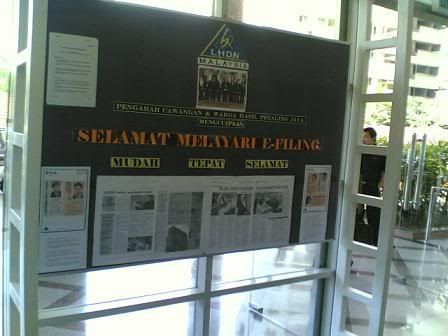 'Berpesta' bayar Income Tax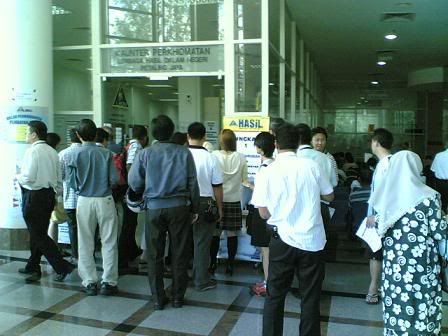 Boleh tahan ramai -- tapi the LHDN people were so helpful


4 days left.
Biasalah, last minute.
Last year dah insaf tak nak buat last minute, tapi perangai buruk ni susah nak ubah.
Yes… Manalah I nak ingat Pin Number kan?
So Cekem and I went to LHDN Kelana Jaya to get our Pin Numbers.
So now… Determinelah berapa nak bayar gomen..