It's the journey, not so much the destination...
*************************************
It's 40 minutes past midnight, Thursday, September 7, 2006. Got home from Ipoh about 30 minutes ago after dropping Razin at Wangsa Maju.
This trip was a very special trip as the 'adik-beradiks' had lots of 'deep' discussions as we had more time to ourselves after our meetings with our client, UTP.
Razin and I smiling to the world
In the car, I told Razin, how much we at the office will miss Mokciknab and the 3 beautiful children when they leave this weekend to settle down in Jakarta to be with their Dada.
We all love Mokciknab as she is beautiful inside and out, very generous and someone I can really trust with my 'classified' info, 'conquests' and 'trysts'. She's my shrink!! And a good one too!! And free with no time limits!!!
Razin, the good listener suddenly uttered "...It's OK you can go ahead and cry. Great men do cry..." after I choked in the middle of explaining how close we all are. Like a happy, crazy family.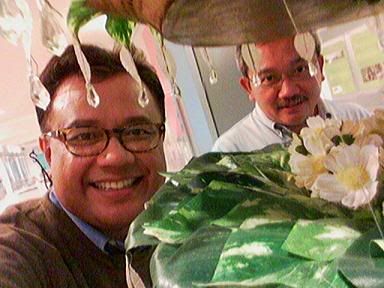 Me and Razin at the Gallery
With the cheap Air Asia tickets, it looks like we'll fly to Jakarta to makan-makan with her kalau terasa rindu.
---------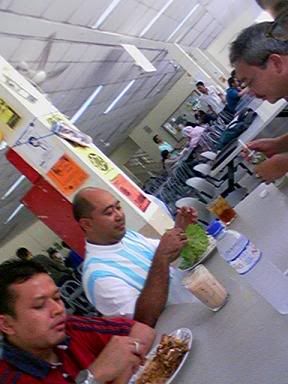 Pian, Jugek and Razin
Jugek and Razin are very loving fathers.
With the phone loud speaker on, it was so 'interesting' to listen to Jugek's daughter asking him to come home fast as Silver (the cat) misses him.
And I would love to see Razin's cute son's collection of erasers with pictures of flags of all the nations in the world – not a bad way to finish his weekly allowance.
We stopped at Tambun to buy lots of limau tambun as the kids love them...
We are nice people aren't we? Pat ourselves on the back , shall we? Coz no one else will....
And I am just so happy to be with the 'adik-beradiks' from the Malay College Kuala Kangsar womb.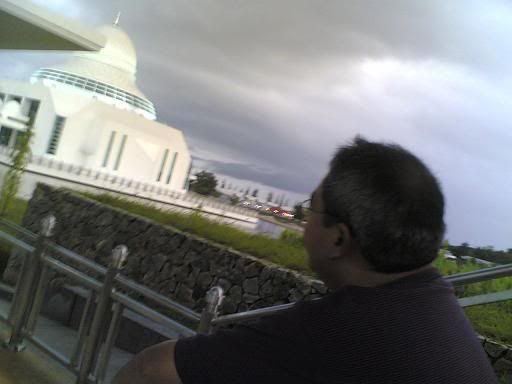 Razin and Masjid An-Nur right before Maghrib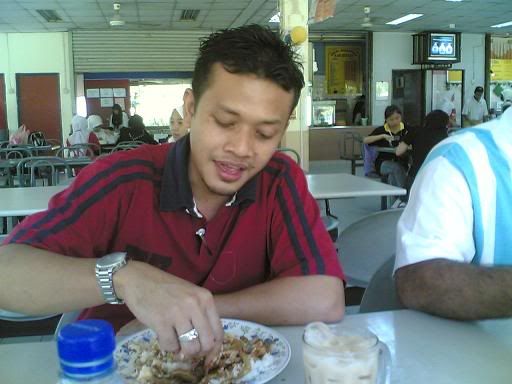 Yummy