Part Time Vampire
Yes...berilah ruang untuk bernafas....
Lots of running around, presentations, progress reports and chasing for payments lately.
Can't I just be rich without having to do all these – perhaps a binatang would come and find me oh so adorable and worship me and give me tons of euros / dollars/ riyals and yen -- and best skali, tak payah main.
And belum sempat pun jengok my mom yang kaki bersimin sebab jatuh dalam bilik air.
Rizal's Design
But working on The Culture of Excellence in the Islamic World" Exhibition to be held at Universiti Teknologi PETRONAS, Tronoh is fun – walau pun berpeluh-peluh.
Lucien De Guise of the Islamic Arts Museum has been so helpful. Begitu juga Prof Dr Tajuddin Rasdi of UTM, Prof Madya Sulaiman Ghani of UiTM and my ex-prefect at MCKK Maka, of AMAL Architect.
Tengoklah gambar-gambar preparation activities for the exhibition that will start on July 14th -- Discussion Chaired by Prof Madya Sulaiman Ghani kat rumah dia in Shah Alam.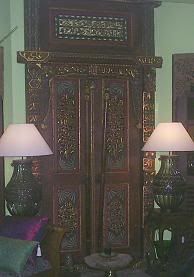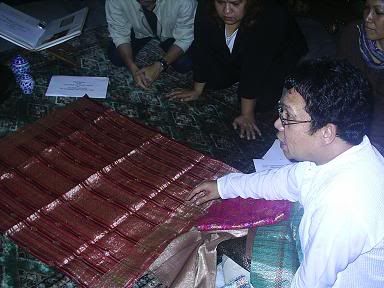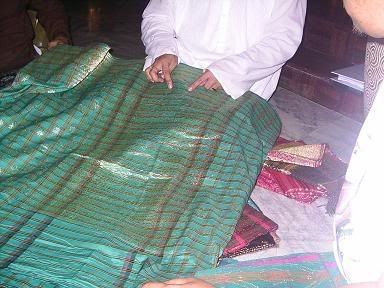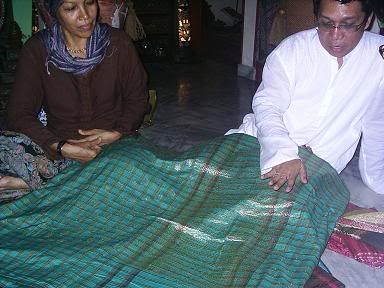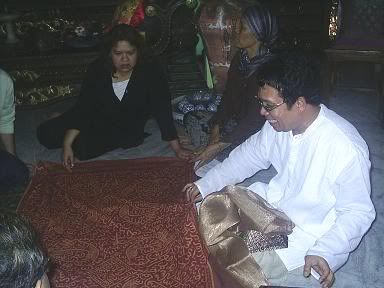 More work to be done. Crazy deadlines.
Looks like I will need to engage Mirza for a Reiki session yang boleh meringankan kepala.
The other day Mirza did a Reiki on me 'long distance' and menjadi ...
And yes... Last night Rizal and I met an interesting lady from a lobster tying company who is also a part-time vampire... Inilah akibat berada di jalanraya at 3:30 in the morning.
TAMMAT (macam ejaan filem zaman dedolu)