GAMBAR OPIS
Oklah... walaupun they all tak nyanyi they all pandai posing.
Here are my buddies at the opis -- ada yang tak der masa gambar ni diambik -- especially Mokciknab -- yang secara diam-diam 'terbang' ke Jakarta untuk bersama Sang Suami.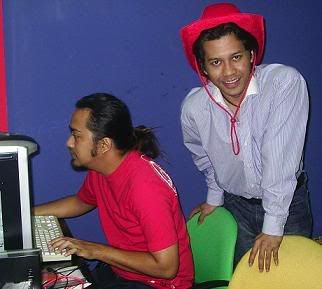 Ian and Shazwan
Cekem and Shazwan (Cekem harus jadi model ubat gigi)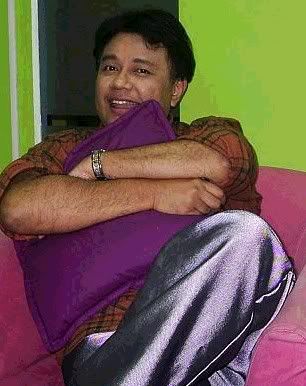 Me kesunyian bersama bantal busuk
BTW Che Yuz, bukan sengaja I terlupa orang kelapan tu...
Kesian topi merah tu kan?