TIME, U.S PRESIDENTIAL DEBATE, GERAKAN, MCA & UMNO ELECTIONS
Yes, so sorry...
I have to prioritise and blog posting made it to number 12 on my list.
I have to help the team with the US Presidential debate analysis, Gerakan, MCA, and UMNO elections.
Lots of editorial strategies on my plate and when I get really stressed, no, I won't bite people's neck, but I will colour my hair.
And yes, colour I did.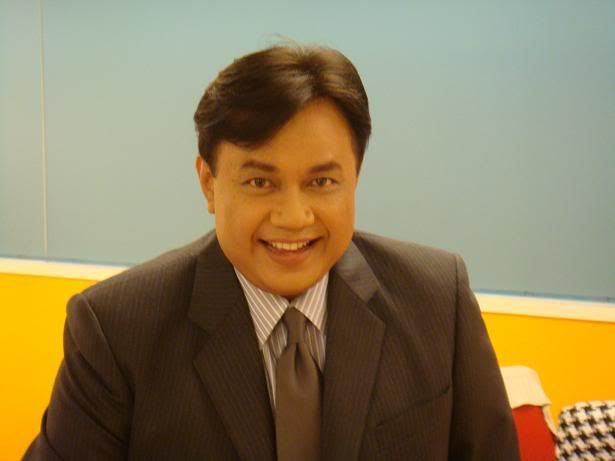 I coloured my hair black, but bleached it later after 36 hours.

Anyway, for your info, Astro AWANI now has MCA and UMNO Elections analysis at 5 pm and 9 pm on weeknights starting Oct 13.

It started with a 30 minute interview with Tengku Razaleigh Hamzah yesterday.

In my 30 minute interview, Ku Li shared his frustrations and hopes for UMNO.

At the 'White House' we had lots of kuih raya sedap-sedap from Kelantan.

Haji Nazri, Rozy, Me & Adilah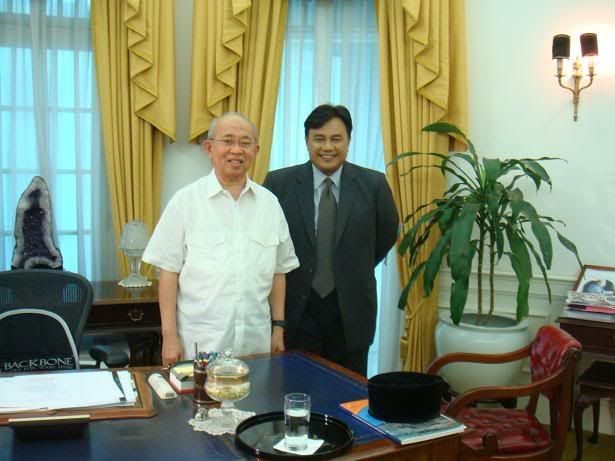 Me & Ku Li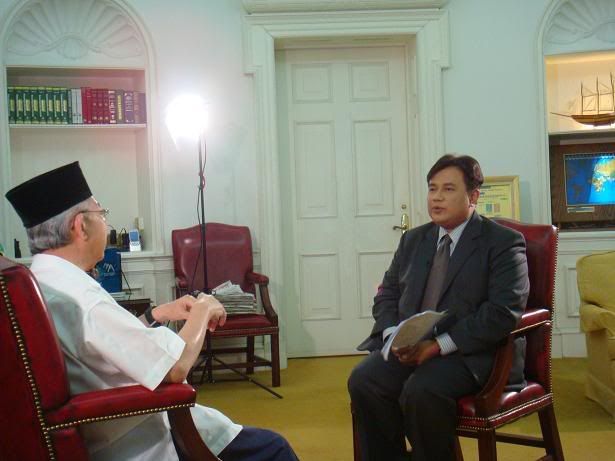 Ku Li & Me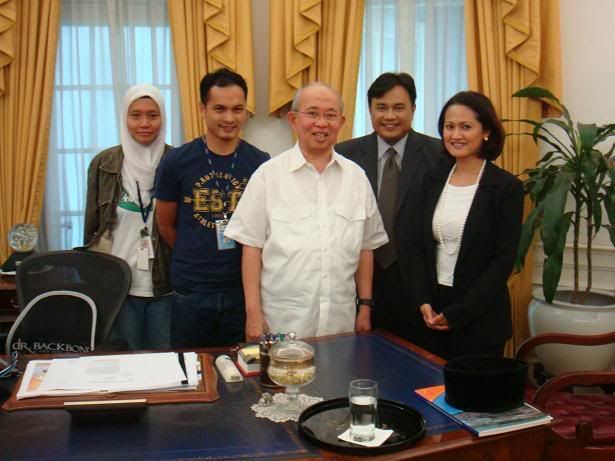 Adilah, Haji Nazri, Ku Li, Me & Rozy

Tonight, I will be interviewing Dato' Shahaniza Samsuddin, calon Ketua Puteri.

Next, Datin Ismalina Ismail another calon Ketua Puteri, Datuk Seri Ali Rustam, Datuk Nur Jazlan and many more.

I will be interviewing all the candidates 'live' on weeknights at 9:00 pm until Nov 9, 2008.

Lepas tu kita pergi Singapore ek? Naik bas Odyssey...