MCOBA Annual Dinner – WOW…
Arrived in KL at 11 am today.
The MCOBA Annual Dinner 2006 at Istana Besar Seri Menanti over the weekend was a BLAST.
View of The Istana Besar Seri Menanti from the Banquet Hall.
The old boys once again put up a great show – yes, these people have 9 to 5 jobs and businesses to run but they managed to come for practice in the evenings over the past 2 months.
Final rehearsal…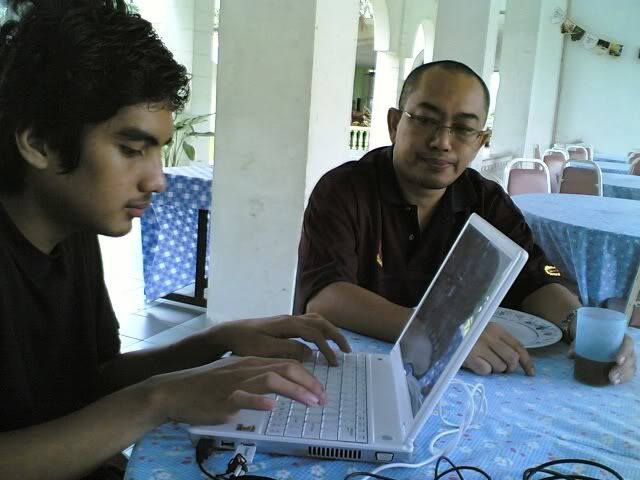 Sempat jugak nak chat… adoi…
As the emcee, I had a great time running here and there with Kifar, Abang Man, Hishamuddin Rais, Datuk Mokhtar Hashim and Hisham Spice to ensure the smooth running of the programme. And I think we did pretty well…
As usual Pak Engku (YM Tunku Datuk Seri Adnan Tunku Besar Burhanuddin) was there to offer his guidance and Mak Engku with her charm and smiles made us feel so good. We had a special tribute for Pak Engku for his contributions for MCOBA.
And I wore a wig -- yes, I wore a rambut palsu don't ask why… sajer nak giler.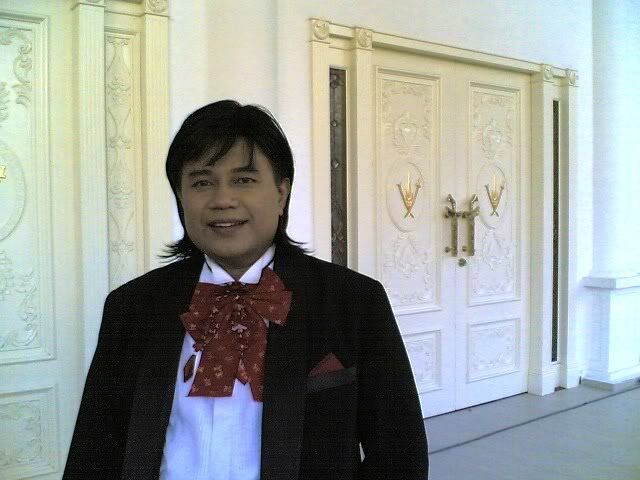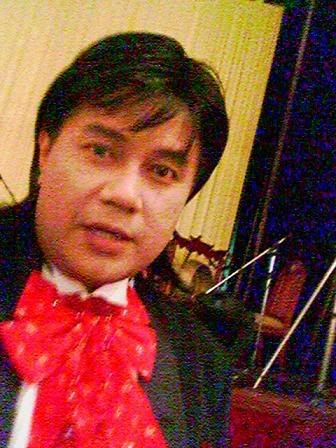 MCOBA Annual Dinner ni, to me, is more like jumpa adik-beradik and make new friends from batch-batch lain.
And as usual, I lupa nak bagi my phone to someone mintak tolong ambik gambar… so I managed to ambik sikit jer.
At the end of the show, the gang went on stage menari macam nak rak – Kichi, Fadli Mat Poen, Hisham Rais, Un, Nobita, Rizal, Anis, Concon, Kecoq and ramai lagi.
From the Class of 79, only me, Charon Wardini, Aminuddin Desa and Izzuddin Shah were present.
Sempat sembang ngan Elin & Mooze, Tunku Vic, TAB, Dato Seri Megat Najmuddin, Shamsul Khalid, Shukri, Zin, Azhar Affendi, Hakim Hamzah and said hello to Khazanah's Datuk AMOK, Zulfairiz, NST's Syed Nazri and ramai lagi…
Past Midnight and still melepak kat Istana Seri Menanti
Insomniacs menyerang my room at 3 am cari makanan…
Can't wait for the old boys' weekend next year….
And Hasnol, Kichi, and sesiapa yang ambik gambar… if you dok baca this, tolong e-mail gambar… OK