Raya at Bukit Tunku
Rizal and I stayed from 6:30 pm to until about 9 pm at Husni's Gemarimba Art Gallery Raya Open House and Exhibition.
Pelita at Taman Tunku Apts.
Mingle-mingle.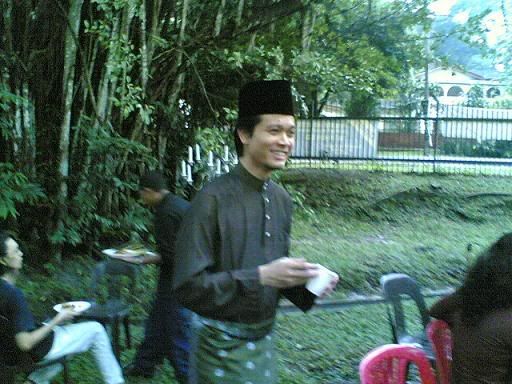 Husni the host.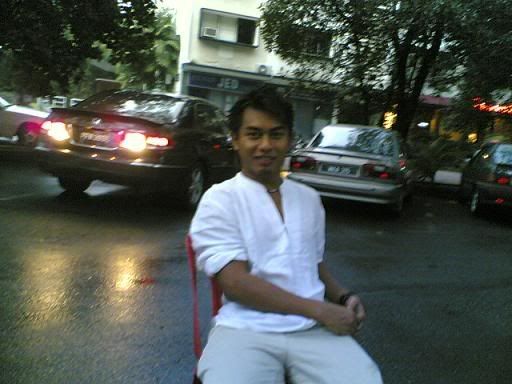 Affa.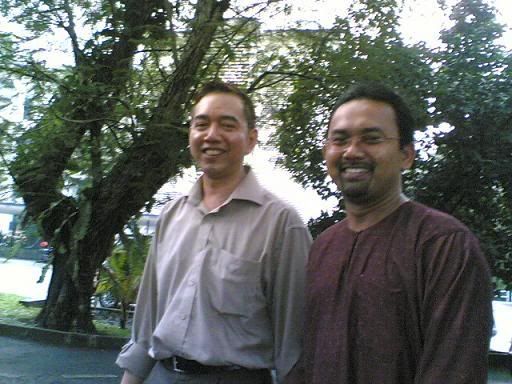 Nik and Jay.
It was great to meet Jay, Nik, Malik, Faezah and the rest.
After seeing the art works by very talented artists, we lepak at Affa's apartment and main dengan dua kucingnya yang manja.
You must go see the works of the following artists at Gemarimba, B8, Taman Tunku Apartments, Jalan Langgak Tunku, Bukit Tunku (if you are lost near there, call 03-6201-3505).
Abu Bakar Idris,
Ahmad Shukri,
Ainor Azura,
Baktiar Naim,
Emmy Erna,
Farid Raihan,
Fauzul Yusri,
Hairi Hassan,
Hamir Shoib,
Haslin Ismail,
Izzal Khairi,
Jamil Mat Isa,
Khairul Zikri,
Mohammad Firdaus Shah,
Muhd Sarip,
Muhd Syafiq Fawwaz,
Mursyidah,
Mohamad Hafiz,
Mohd Bakir,
Mohd Fairuz Paisan,
Mohd Farif Jalil,
Mohd Fazli,
Mohd Razif,
Mohd Suhaimi,
Noor Ashikin,
Norhaslinda,
Noriza Arzain,
Norshahidan,
Rozana,
Rudy Elmy,
Siti Salina,
Suzlee Ibrahim,
Umi Baizurah,
Wan Iqmahl Hisham,
Wan Mohd Zulkifli,
Yuhanis,
Yusri Sulaiman, and
Zaim Durulaman.
Here are just some of the art works…