The Roller-Coaster Ride
I'm writing this blog with Rossa's Aku Bukan Untukmu blasting from my laptop.
---------
My alarm clock (which was actually Jef's SMS) woke me up at 7:00 this morning.
Yes, 7 am on a Sunday.
I guess Jef subtly wanted to remind me of my appointment with my 'shrink' at 9:00 am or may be it was just a normal morning reflex or may be ...
Suhaimi, can you for once not question good intentions?
For once!
Ok ok...I believe in good faith.
My 'shrink' is my good friend.
No, make that -- a very good friend.
No, a confidant.
And that shrink cum confidant is none other than Moqq.
Moqq is not just a natural 'shrink' but he would know when I am down and will text me '... need a therapy session?'.
And I will reply "

yes please... See you at Plaza Damas."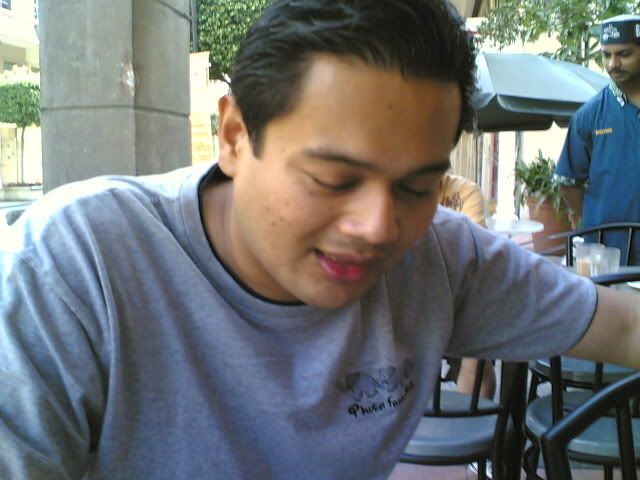 Moqq The Shrink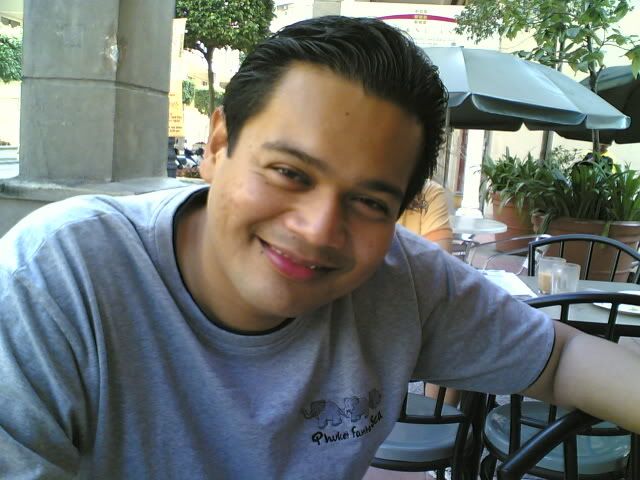 This morning's therapy, like the previous ones, was rather long... about 2 hours over roti telur and nescafe.
We talked about lots of things from national politics to obsession, fragile humans and fragile rugby players.
And there were other topics too but it would be just too politically incorrect to post them on this blog unless I want paparazzi camping at location X for a slice of the action.
One thing for sure, talking about things with a trusted person will definite help a bit or sometimes a lot, in getting the load off the chest / shoulders / mind.
Thanks Moqq.
----------
On Friday night the ASTRO AWANI family had a party at Palate-Palette near Istana Hotel to celebrate a 'successful' coverage of the recent general election.
It was one of the best party ever.
The committee did a great job in organizing it. And to you, Dino, you were great as the Emcee.
My group did a 'spoof' on the local political scene -- a-ahhh, not revealing the details. Don't want to go to Kamunting. We beat Rozy's team and Zaiful's guitar-solo.
And I went to the party as a 'scarecrow' (the cutest one you will ever find).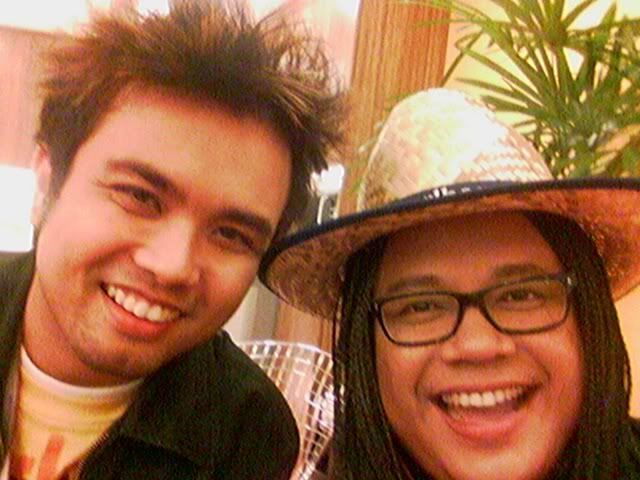 Samson and The Scarecrow
-----------
On Saturday night, I had a great time with Jef. We went for supper at Concorde.
It was like an ASTRO family get together.
AC Mizal was there, so was Adlin Aman Ramli and Emilia Rosnaida.
And the best part was I sang with the resident band. The song, "Kopi Dangdut". Meletop! And Jef gave me a look that says

"..dah giler gamaknya orang tua kedaung nih..."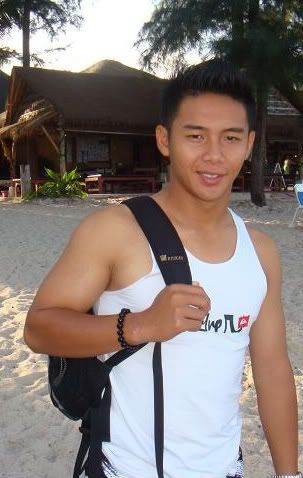 Jef (file pic)

----------
And today, there was a very 'disturbing' report that I read in The Star.
It says... "Bloggers censoring government feedback to their sites".
No... please don't repeat Zam's mistakes!!!

Quoting Higher Education Minister Datuk Seri Mohamed Khaled Nordin, the report stated that the Government was not given a chance to explain certain issues to the people. Replies sent to certain blogs were removed by the bloggers.
Wait a minute...
Whatever happened to Lateral Thinking?
This 'playing victim' tactic is the worst ever perception management strategy (if you can call it 'strategy').
The only solution to the problem could be either one or even all of the following but when I did a search on Google, the following possible solutions tak digunakan langsung (as at 3 pm, Sunday, March 30, 2008). Kalaulah ada:
1. http://www.khalednordin.blogspot.com/
2. Khaled nordin on Facebook
3. Khaled Nordin on Friendster.
kan bagus....?

Lets be real. It is not about replying to other blogs!
It is about producing creative blogs with all the 'pop-culture' attractions!!!
Interestingly however, there was a 'Mukhriz Mahathir' on Facebook.. COOL!!!!
-----------
It is all a balance-sheet view of my life. We pick what we want to see and remember.
-----------


"Run your fingers through my soul. For once, just once, feel exactly what I feel, believe what I believe, perceive as I perceive, look, experience, examine, and for once; just once, understand."
----------