Paternal Maternal Instinct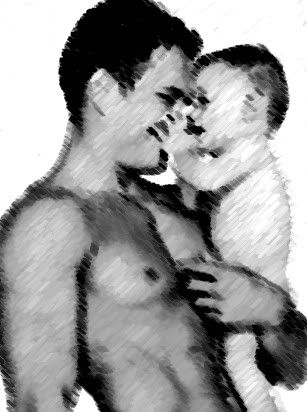 Is it only me or you too feel the same?
Now, the older I get, the less I care for my baju or kasut (but hair still maintainlah...)
And I care for other people more...Pelik tetapi benar... (I know.. I know... you'll say, yeah right Sioux, sakit apa pulak kali ni...)
I do risau... dia dah makan ker... dia demam ker... dia tension giler ker... (well, Papa Khalid and Cekem said "Kera di hutan disusu, kera di LDP dilanggar triple somersault -- ha macam tulah kiasnya...)
Strange.. I used to be so self-centric.
And to Dida Mallik, pemain violin kegemaran you, Sebastian See Schierenberg tu ada dipaparkan di bawah ini... Enjoy...